Whether you call yourself a beer lover, enthusiast, or connoisseur, we're confident of one thing: you're going to love Milwaukee, Wisconsin!
Nestled on the shores of Lake Michigan, Brew City is widely regarded as one of the beer capitals of the world.
And having spent countless hours exploring the beer scene on our Milwaukee Brewery Tour, we're perfectly placed to show you around.
But for now, let's take a look at some of Milwaukee's best breweries so you know what to expect when you're in town.
If you have any questions for us in the meantime, please feel free to get in touch.
What Makes Milwaukee a Great Beer City?
In Milwaukee, brewing beer isn't just a craft, it's a way of life. But let's put things into perspective.
At the time of writing in the second half of 2023, there are 27 breweries that either call Milwaukee home or have a taproom in the city.
This list is constantly changing, as new spots pop up and others call it a day. But it's all part of the beauty of Milwaukee and our passion for brewing outstanding beer.
In our city, ingrained traditions coexist with innovation, so there's always space for small breweries to try something new.
Our current brewing excellence is built on traditions dating back to the mid-1800s.
Around this time, German immigrants arrived in the area. With access to Lake Michigan's pristine water, they started perfecting brewing techniques that spanned generations.
As the brew scene flourished, Milwaukee became a renowned destination for everybody from casual drinkers to the finest beer enthusiasts.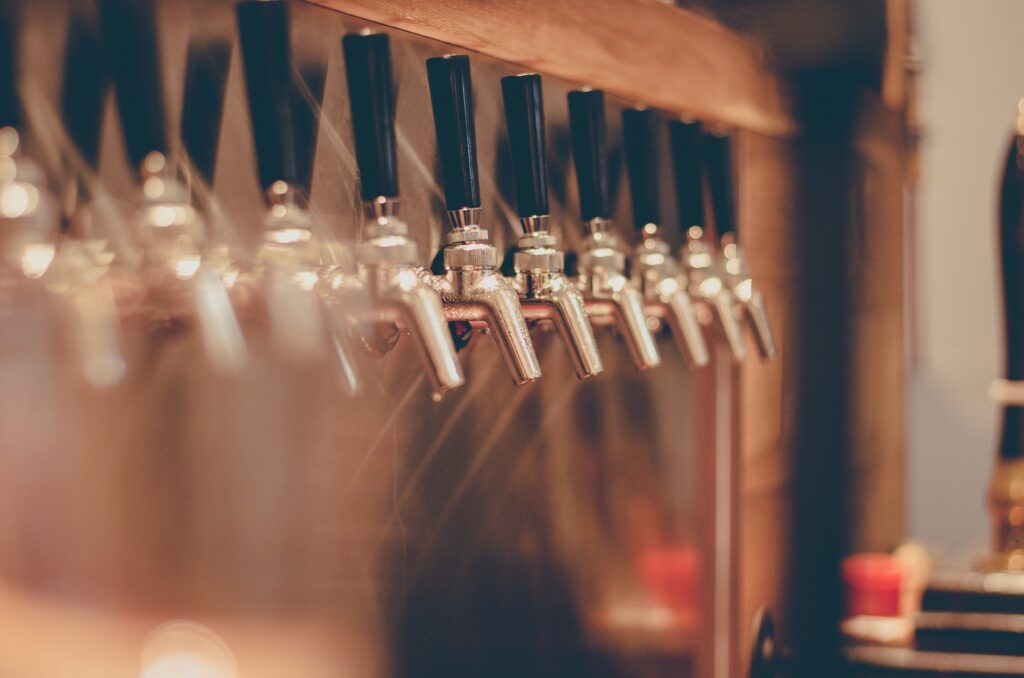 At one point, our city was home to the world's four largest breweries: Pabst, Schlitz, Miller, and Blatz.
But while these brewing giants and their industrial-scale production put Milwaukee on the map, the modern beer scene is defined by smaller craft breweries championing quality, originality, and community.
This blend of old and new allows today's breweries to push boundaries while respecting deep-rooted traditions.
Want to take a deeper dive into this topic? Check out our previous blog Why is Milwaukee Called Brew City? when you're finished here.
But for now, our beer lover's guide continues as we take a look at some of our favorite craft breweries currently quenching Milwaukee's thirst.
Central Waters Brewing Company: Premium Brews with the Planet in Mind
If you like your beer to come with some green credentials, look no further than Central Waters Brewing Company.
Operating with the mantra "Ale, Sun, Earth, and Sky", Central Waters is as committed to environmental sustainability as they are to brewing incredible beer.
And luckily for us, they excel at both!
Central Waters' main facility is out in Amherst, Wisconsin. But with a taproom in Block 7 of the old Pabst Brewery Complex in Milwaukee, they're right here in the heart of downtown.
This is a stone's throw from Fiserv Forum, so there aren't many better spots to stop before and after a Bucks game.
Home to some of the best stouts brewed in the state, Central Waters is an outstanding addition to Brew City's beer scene.
And if you need to clear a foggy head the morning after, check out some of our tips for great Coffee in Wisconsin.
Hacienda Beer Co.: Modern Brews Paired with Tasty Bites
Operating out of Baileys Harbor in Door County, Hacienda Beer Co. has established a reputation for experimental lagers, ales, and mixed ferments.
And the good news is that Hacienda has a taproom and kitchen in Milwaukee's East Side neighborhood.
This means you can pair your beer with mouthwatering bites, from freestyle tacos to brunch burgers to fried fish and fries.
The selection of beers at Hacienda is constantly changing as they typically only brew most varieties once or twice a year.
Generally speaking, their 11 draft beers lean dry and hoppy, but there's usually at least one darker option.
In addition to tap beers, you can find cans and bottles to-go, wine, seltzer-based cocktails, and non-alcoholic options.
Now that we've brought food into the mix, there are plenty of delicious options in the city to accompany any Milwaukee tour.
But where better to start than finding the Best Pizza in Milwaukee?
1840 Brewing Company: Take the Time to Enjoy Slow Beer
Step into a world of craftsmanship at 1840 Brewing Company, where each batch is a labor of love. 
In a crowded field, 1840 Brewing Company has a legitimate claim to producing some of the best beers in Milwaukee.
The first commercial brewery in Milwaukee opened its doors in 1840, so our city's rich brewing heritage is woven into the company's fabric.
And the rustic brewing methods employed here shine through in their slogan: Slow Beer Sold Here.
Some of 1840's brews take 24 months to make, so they truly live by their methodology.
This attention to detail and passion for their craft shines through in every sip.
1840 has a 10-tap taproom in Bay View that has become a must-visit for beer lovers in town.
Looking for even more beer-related inspiration while you're in town? We think you'll love our Guide to Milwaukee's Craft Beer Scene!
Lakefront Brewery: A Staple of the Milwaukee Beer Scene
Brothers Russ and Jim Klisch officially established Lakefront Brewery in 1987, but their roots in the brewing game stretch even further back.
After Jim gifted Russ a surprisingly good homebrew for his birthday, the two continually tried to outdo each other's efforts.
Ultimately, the quality became so good that they decided to go pro — and Lakefront Brewery was born.
One of the best endorsements of Lakefront Brewery is the presence of its flagship Riverwest Stein on tap at most bars around Milwaukee.
You can also find brews in practically every style imaginable at their riverside beer hall, including organic and gluten-free beers.
Put simply, Lakefront Brewery has a reputation for producing some of Milwaukee's most diverse and consistently drinkable beers.
Lakefront Brewery is on the river by the Holton Street Bridge. This also puts them right on the Milwaukee Riverwalk.
Whether you want to walk off some drinks and tasty bites or you've worked up an appetite and need a rest, read our Guide to Milwaukee's RiverWalk to make the most of your time by the river.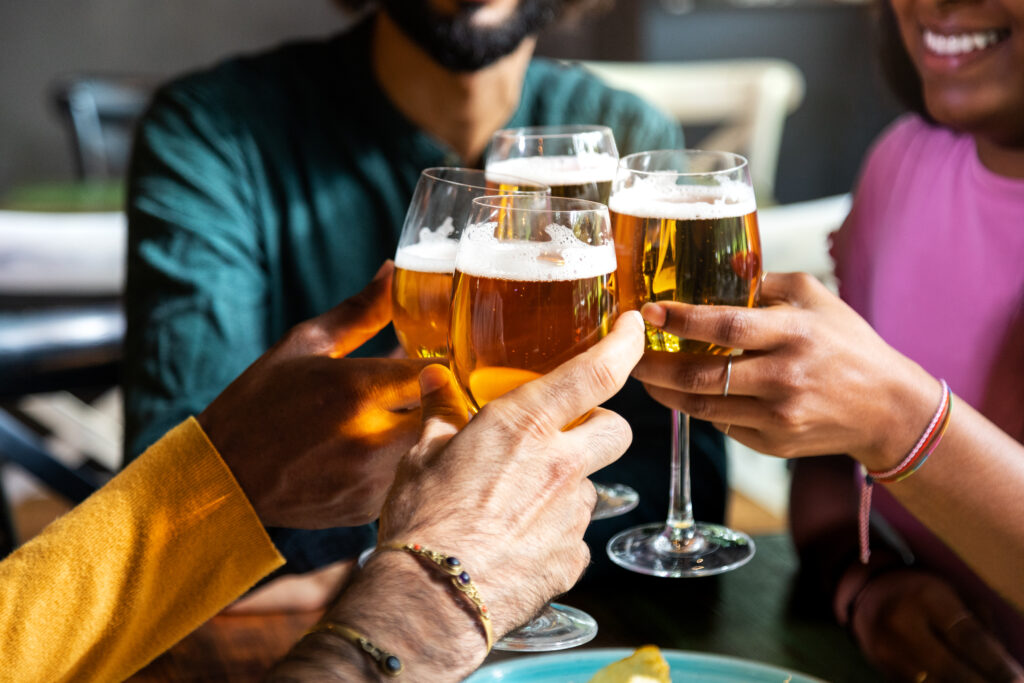 Eagle Park Brewing Company: Bold Beers for the Adventurous Palate
Corners of the craft beer scene follow fly-by-night trends, diversifying offerings in a constant chase for what's popular.
That's not the game that Eagle Park Brewing Company plays.
Founded by two brothers, Max and Jack Borgardt, Eagle Park is a passion for outstanding beer manifested.
And the brews on offer more than live up to the billing, with incredible and original hazy IPAs, milkshake IPAs, and hard seltzers standing alongside various traditional styles.
Don't expect subtle, delicate notes. Eagle Park delivers beer packed with unmistakable flavors, from hops to fruit to maple syrup.
If you're looking for a brew that's not afraid to challenge your tastebuds, Eagle Park Brewing Company is where the adventurous palate finds its home.
Despite being a new addition to Milwaukee's beer scene, Eagle Park has two taprooms in the city — one on Hamilton Street downtown and the other out in Muskego.
If you're looking for more ideas for nocturnal fun, read our previous blog A Local's Favorite Things to Do in Milwaukee at Night.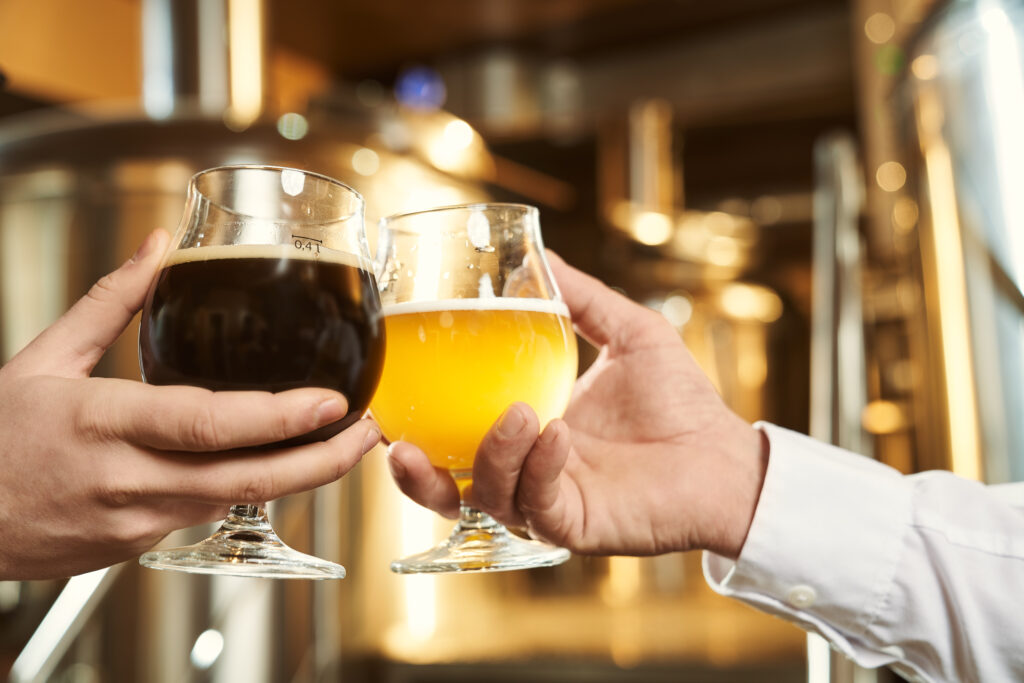 Indeed Brewing Company: Where Community and Craft Collide
As you would expect from any brewery on this list, Indeed Brewing Company crafts a stellar lineup of beers.
But with the Indeed We Can initiative, Indeed has a core ethos of community engagement. Giving back is as fundamental a part of their identity as brewing top-notch beers.
The crux of it is this: Indeed directs 100% of net proceeds generated on Tuesdays in the Milwaukee taproom, and on Wednesdays in the Minneapolis taproom, to a local non-profit organization.
And it's the company employees who choose these organizations, allowing them to pick those that have the most meaning to them.
What could be better than sharing a brew or two with friends and loved ones, knowing that your good time is having a positive impact on society?
But there's more good news! Indeed's Pilot Brewery and Taproom in the Walker's Point neighborhood is a small-scale testing ground for their latest innovations.
There's a constant rotation of flavors and styles, from filling pastry stouts to refreshing low-alcohol radlers.
It's never felt so good to be a guinea pig!
Whatever your taste in beer, you're going to find something you love here.
Discover even more about what Brew City has in store for you by reading our Local's Guide to the Best Things to Do in Milwaukee.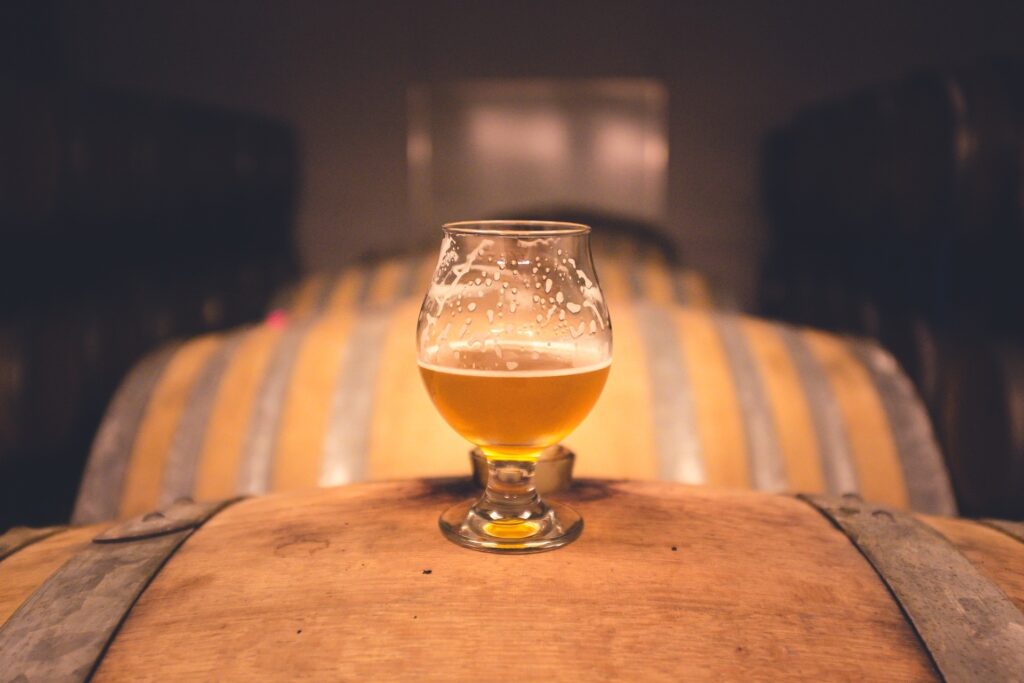 And Many More Milwaukee Breweries…
We can only scratch the surface of our city's brewing masters. But we can't finish without adding these honorable mentions:
Supermoon Beer Company
Good City Brewing
Company Brewing
City Lights Brewing Company
Third Space Brewing
Broken Bat Brewing Co.
Wizard Works Brewing Company
Pilot Project Brewery
Dead Bird Brewing Company
New Barons Brewing Cooperative
Torzala Brewing company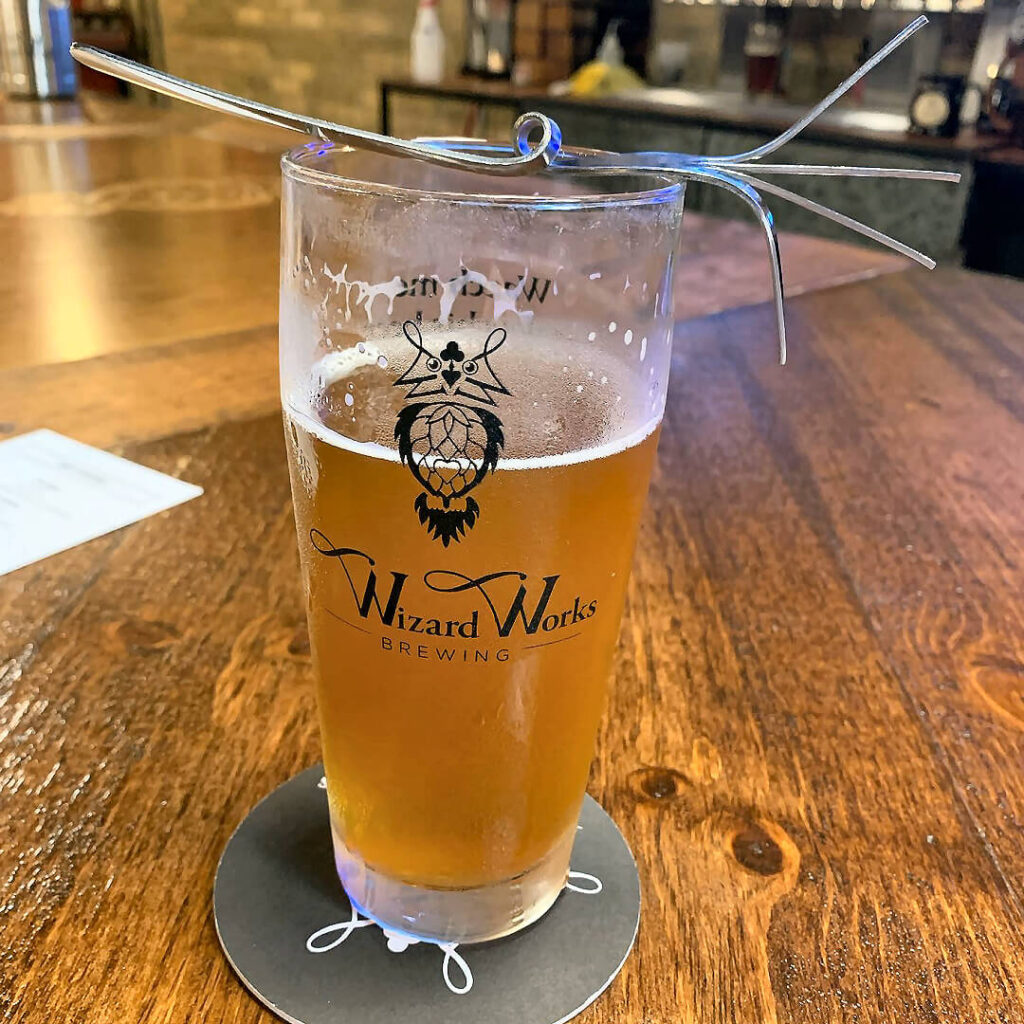 Join Our Milwaukee Brewery Tour for the Ultimate Brew City Experience
Are you ready to keep exploring Milwaukee's breweries? Check out our Milwaukee Brewery Tour and find out why Brew City more than lives up to its name.
The City Tours MKE team is always here to help, so please get in touch if you have any questions for us.