Nestled in the heart of Milwaukee, Wisconsin, the Milwaukee Public Market stands as a bustling hub of culinary delights and local culture. With its vibrant atmosphere, diverse food vendors, and an array of artisanal products, the market is a must-visit destination for locals and tourists alike.
In this comprehensive guide, we will take you on a journey through the Milwaukee Public Market, exploring its rich history, highlighting its top offerings, and providing you with essential tips to make the most of your visit.
At City Tours MKE, we love sharing the sights of Milwaukee with visitors from nearby and around the world. If you're looking for a group activity to celebrate an event or simply discover a new side of the city, join us on one of our Milwaukee Tours.
Whether you want to go on a brewery tour, play minigolf, or go on an art tour of the city's best sculptures, we've got a tour for you! As ever, we're here to answer your questions about all things Milwaukee, just get in touch if you're planning to visit.
Until then, let's take a virtual dive into Milwaukee Public Market, one of our favorite destinations.
Discover a Slice of History at Milwaukee Public Market
The Milwaukee Public Market is located in the Historic Third Ward neighborhood, which was once the city's industrial epicenter. The building was built in 2005 to reflect the Seattle market and to help re-invigorate downtown Milwaukee …we would say it has done its job!
This space originally housed hotels, nightlife, and before the public market a parking lot. The Public Market was developed as commission house for farmers, it has evolved into a vibrant marketplace that showcases the best of Milwaukee's culinary scene.
You can find the market at 400 N Water St, Milwaukee, WI 53202 and it's open Monday through Saturday from 10 am – 8 pm and closes on Sunday at 6 pm.
Enter the Gastronomic Paradise at Milwaukee Public Market
The market's true allure lies in its diverse range of vendors, offering an impressive selection of gourmet goods, fresh produce, and delectable prepared foods.
From local farm-fresh cheeses and artisanal chocolates to freshly baked bread and international delicacies, the Milwaukee Public Market has something to satisfy every palate.
Food lovers can explore the market's various sections, each boasting its own unique flavors. The seafood counter offers a tantalizing array of fresh catches, while the butcher shop serves up premium cuts of meat.
The bakery tempts visitors with the aroma of freshly baked pastries, and the cheese shop showcases Wisconsin's finest dairy products. There are also specialty shops dedicated to spices, oils, wine, and more.
For those seeking a quick bite, the market houses a variety of food stalls and counters where you can sample diverse cuisines from around the world. From gourmet burgers and wood-fired pizzas to sushi rolls and tacos, the options are endless. 
Take a Cooking Class at Milwaukee Public Market
Beyond the delectable food offerings, the Milwaukee Public Market also serves as a cultural melting pot. It hosts regular events, cooking demonstrations, and live performances that showcase the city's vibrant arts scene.
From food and wine tastings to live music and cultural festivals, there's always something happening at the market to entertain and engage visitors of all ages. Take a look at the market's website for more information about upcoming events and classes.
When is the Best Time to Visit Milwaukee Public Market?
The Milwaukee Public Market is a popular destination year-round, but there are ways to navigate this popular spot to enhance your experience. Here are some notes to help you determine the best time to visit:
Weekdays
If you prefer a less crowded and more relaxed atmosphere, consider visiting the market on weekdays. Weekends, especially Saturday afternoons, tend to be busier with locals and tourists.
Lunchtime
The market is a popular spot for locals to grab a quick bite during their lunch break. If you enjoy a bustling ambiance and want to soak in the lively atmosphere, visit around noon or early afternoon.
Off-peak hours
To avoid crowds, aim to visit during off-peak hours. This typically means going earlier in the morning or later in the evening when fewer people are around.
Seasonal Events
The market hosts various seasonal events and festivals throughout the year, such as the Harvest Fest in the fall or holiday-themed celebrations. If you're interested in experiencing these special events, you can plan your visit around them.
Special Offers
Keep an eye out for any special offers or discounts that may be available. Some vendors may have specific days or times when they offer promotions or deals.
Weather Considerations
If weather is a factor for you, keep in mind that the market is an indoor facility, so it can be enjoyed regardless of the weather outside.
However, if you prefer to explore the neighborhood surrounding the market, consider visiting during the milder seasons of spring or fall when the weather is pleasant for outdoor activities.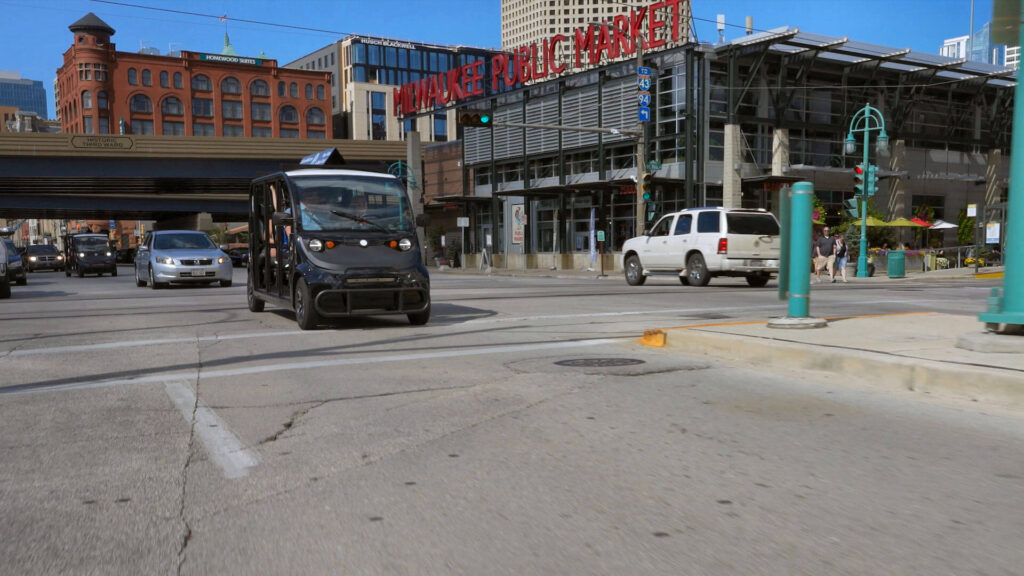 Must-visit Vendors at Milwaukee Public Market
We've rounded up a few of our favorite spots at the market that you can try if you wish!
St. Paul Fish Company: This seafood counter is a must-visit for seafood lovers. Indulge in their famous lobster roll, fresh oysters, or a hearty seafood boil. The friendly staff and lively atmosphere make it a popular spot.
Aladdin: For a taste of the Middle East, head to Aladdin. Their menu features flavorful Mediterranean dishes such as falafel, shawarma, and hummus. Don't miss the opportunity to try their delicious baklava for dessert.
Margarita Paradise: If you're in the mood for Mexican cuisine, Margarita Paradise is the place to go. Enjoy their authentic tacos, burritos, and sizzling fajitas. Pair your meal with one of their refreshing margaritas for a delicious experience.
Thief Wine: Wine enthusiasts will appreciate the selection at Thief Wine. This wine bar offers an extensive collection of wines from around the world. Whether you're a novice or a connoisseur, their knowledgeable staff will guide you to the perfect glass.
C. Adams Bakery: For a sweet treat, visit C. Adams Bakery. Indulge in their freshly baked pastries, including croissants, scones, and cinnamon rolls. Their selection of cookies and cakes is also worth exploring.
The Green Kitchen: If you're looking for greener options, The Green Kitchen is a great choice. This vegetarian and vegan-friendly counter serves up fresh salads, grain bowls, and plant-based sandwiches. Their smoothies and juices are also refreshing and nutritious.
The Spice House: Discover a world of flavors at The Spice House. This specialty shop offers an extensive selection of high-quality spices, seasonings, and herbs. Enhance your culinary creations with their aromatic blends.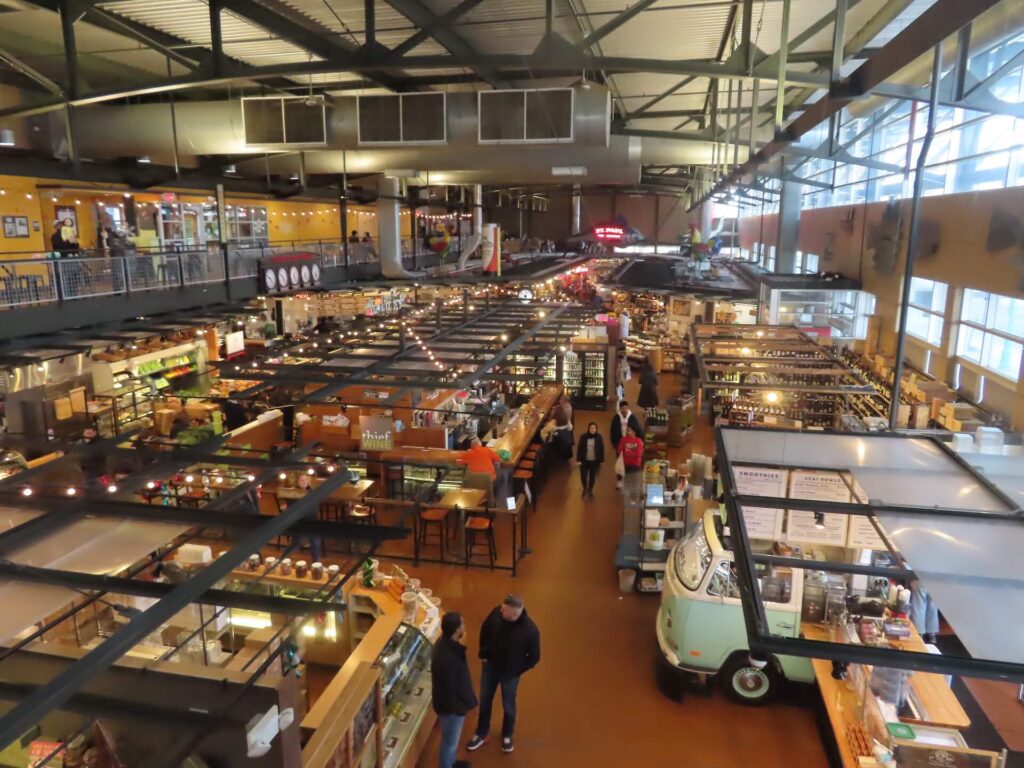 Top Tips for Enjoying Milwaukee Public Market
To ensure a memorable experience at the Milwaukee Public Market, here are a few tips:
Sample a variety
Embrace the market's diverse offerings by sampling different cuisines and exploring various vendors. Don't be afraid to try something new!
Grab a seat at the communal tables
The market provides ample seating, including communal tables where you can mingle with fellow food enthusiasts. It's a great way to strike up conversations and learn more about the local community.
Support local artisans
Take the opportunity to support local businesses and artisans by purchasing their products, whether it's a jar of handcrafted jam or a piece of handmade jewelry.
Attend events and workshops
Stay updated on the market's event calendar and join cooking classes or workshops to deepen your culinary knowledge and learn new skills.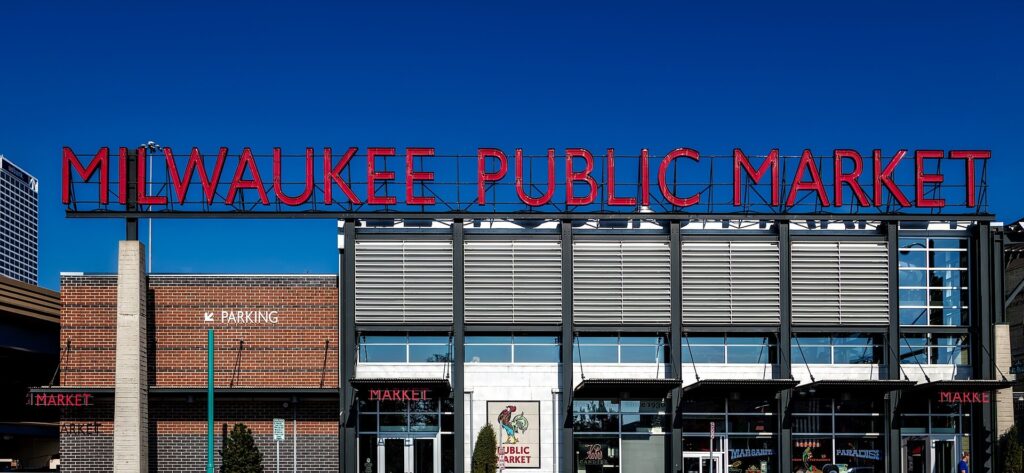 The Milwaukee Public Market is a culinary treasure that embodies the spirit of the city. With its vibrant atmosphere, diverse food vendors, and cultural experiences, it offers a memorable journey into Milwaukee's culinary scene.
Whether you're a food lover, a culture enthusiast, or simply looking for a bite to eat, the market is a great place to visit. Just get in touch if you're thinking of visiting. We also tour the market on our Hop-On Hop-Off Milwaukee Tours. We can't wait to break bread with you in Milwaukee!