There are so many fun things to do in Milwaukee, a city that balances the old and the new, the historical and the innovative. Recent years have witnessed a boom in development in Milwaukee that has complemented the city's historic atmosphere rather than replaced it.
With the introduction of The Hop (Milwaukee's modern streetcar system) in 2018, and the continued restoration of the town's waterways and Riverwalk route, MKE seems to invite visitors to explore like never before.
At City Tours MKE, our story stretches back to 2013 when we first began our famous Milwaukee Haunted History City Tour. But it didn't take us long to appreciate just how many treasures were waiting to be uncovered in our home city!
We were inspired to expand our range of Milwaukee sightseeing tours to share the best this city offers with as many out-of-town visitors and local residents as we possibly could.
So, what are the best things to do in Milwaukee? If we take inspiration from our own Cruisin' Karaoke Tour, what are Milwaukee's Greatest Hits?
Join us today as we list some of our favorite sights and attractions, and offer you guidance on ensuring a truly unforgettable time during your visit to Milwaukee.
The Best Things to Do in Milwaukee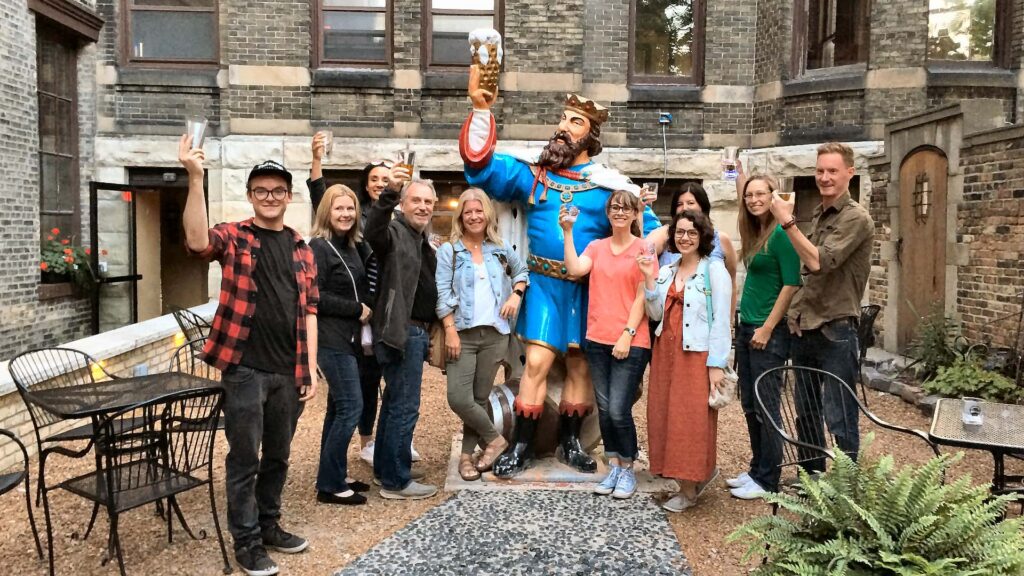 Explore the Historic Third Ward in Milwaukee
One of the best things to do in MKE is visit the Historic Third Ward. The area was nicknamed the 'Bloody Third' in the first half of the 19th century due to the number of fistfights among the local Irish immigrant community.
But today, the district is one of the city's trendiest and most popular areas (though we'd like to think it retains a lot of its original attitude).
The area is characterized by charming former factories and apartment blocks built in red brick. An array of fabulous eateries and specialty coffee joints, designer boutiques, and indie art galleries are dotted all around.
The district also offers access to excellent sections of the RiverWalk, Milwaukee's riverside walking routes.
The streets of the Historic Third Ward are also home to the famous Milwaukee Public Market. Supporting smaller, local businesses, the Milwaukee Public Market opened in 2005, initially as a market mainly focused on fresh produce.
Today, the space offers guests delicious, freshly prepared foods, gifts, clothing, flowers, and much else besides. This excellent center for good eating and cultural events is definitely one of the best things to do in Milwaukee!
Want to be transported back in time? Walk through the Brewers' Hill neighborhood. The area was named by This Old House as one of its best "Best Old House Neighbors." The area got its name from the high numbers of brewers who lived in the area during the 19th century.
Today, Milwaukee's Brewers' Hill neighborhood is much loved for the density of Victorian-era buildings still extant there. Take a peaceful stroll through this leafy area to enjoy a mix of architectural styles, with examples of Greek Revival, Italianate, and Queen Anne buildings, dating as far back as the 1850s.
We're All About the Beer in Milwaukee
Milwaukee offers a vibrant foodie culture and, of course, boasts one of the wealthiest brewing traditions in the entire United States.
Milwaukee's famous nickname is 'Brew City' due to the area's long connection to the drink. That's why taking a Milwaukee brewery tour is one of the best things to do in MKE!
Today, the city is home to dozens of microbreweries, a number that continues to grow. But the roots of beer-making stretch to even before the town had been officially established.
The brewing traditions came with German immigrants to the area, who imported their beer-making techniques. Within just over a century, the city could boast of having the most extensive beer-production capacity anywhere in the world.
And to this day, the MillerCoors brewery continues making 10 million barrels of beer annually!
How to Best Enjoy Brew City
Those wishing to indulge (and perhaps even over-indulge) in some beer sampling can download the Brew City Beer Pass Brewery Map. This map highlights the city's craft beer taprooms and breweries. It also gives you access to beer promotions, like 'buy one, get one free' at many locations.
For those interested, several sites will host brewery tours that guide guests through the beer-making process. Lovers of both history and beer will want to make sure they add the Pabst mansion to their list of things to see.
Be sure to check out our very own Milwaukee Brewery Tour. We cruise through the historic streets of Milwaukee and take you to some of the city's coolest beer bars for tastings.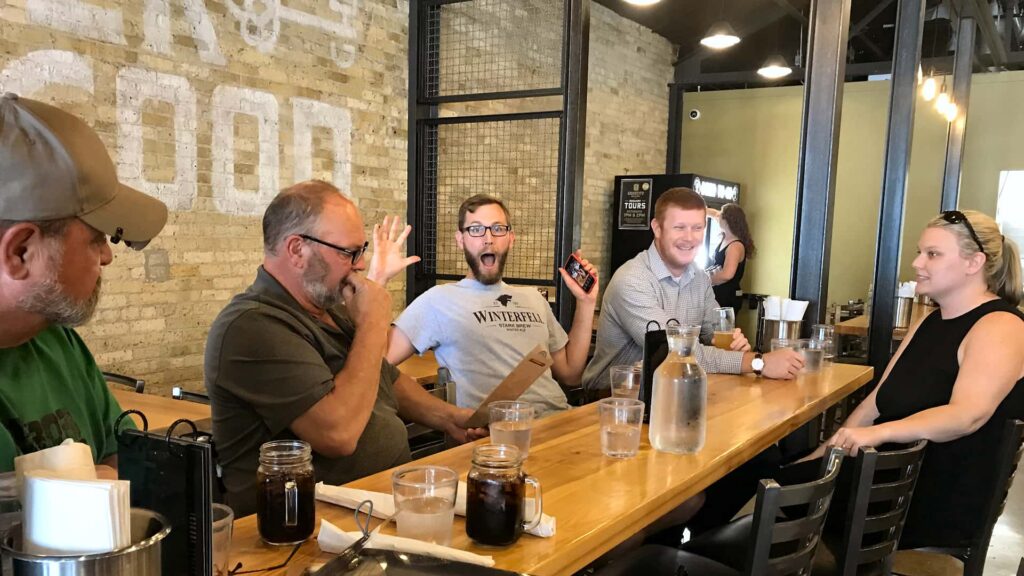 Best Rooftop + Cocktail Bars in Milwaukee
If the weather is glorious, you're thirsting for a drink, and you just need to get yourself to a Milwaukee bar with rooftop seating as soon as possible. The following establishments will all meet your needs:
Kimpton Journeyman Hotel
The Central Standard Crafthouse & Kitchen
Uncle Bucks
Camp Bar
Bottle House 42
Good City Brewery Eastside
Café Benelux
Shakers
Hamburger Mary's
The Red Lion Pub
The Sundeck on top of the Double Tree Hilton Hotel
Craving a bit of refinement? Or maybe just a rest from the beer? Enjoy cocktails (or mocktails) in the following places:
Bryants
At Random
Lost whale
Tin Widow
Foundation Bar
Vermuteria 600
Bitter Cube
Gin Rickey
Boone and Crocket
Milwaukee hasn't gained its reputation as a drinker's paradise for nothing. You'll never be hard-pressed to find a watering hole in Brew City!
Eat ALL the Food in Milwaukee
Looking for fun stuff to do in Milwaukee? You have to try some of our signature foods! Those include fish fries, frozen custard, and cheese curds. They're not the most diet-friendly choices, but they're irresistibly tasty — we promise!
Picking a few of our favorite spots for food and drink, we recommend grabbing a lobster roll from St. Paul Fish Company inside The Public Market – they also do an unforgettable Bloody Mary complete with lobster claw.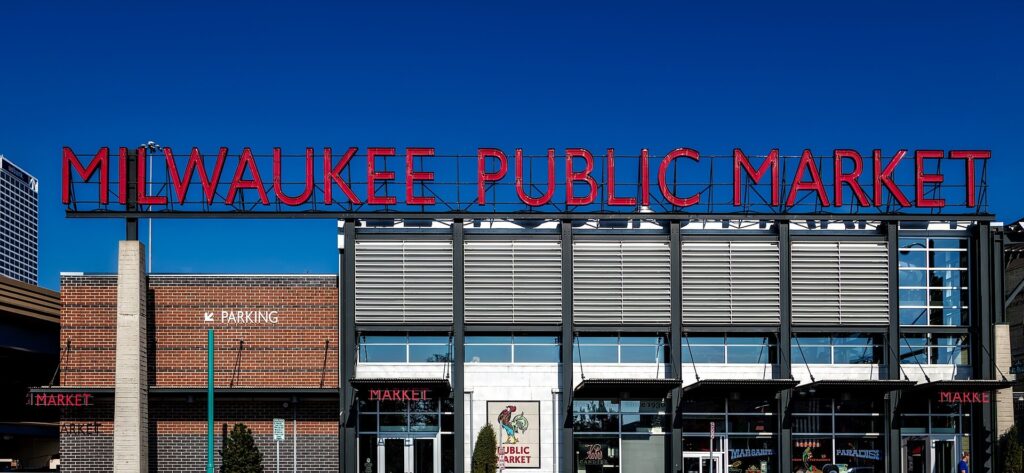 For some iconic Milwaukee fish fry and more amazing Bloody Marys (famous for being the best in town), head to the Wicked Hop on N Broadway – we've long been regulars in this staple of the Third Ward.
If you've had your fill of beer and want something a little more substantial, head over to the Visit Milwaukee website and download their dining map.
Whether you are looking to sample the range of cuisines found across the city or pick restaurants that champion farm-to-table local produce, you'll be covered.
Cultural Things to Do in Milwaukee
Some of the best things to do in Milwaukee for all ages include our impressive variety of museums.
Milwaukee Art Museum (MAM)
The first attraction that will probably come up is the Milwaukee Art Museum (MAM). The MAM is divided across three buildings and contains more than 25,000 works of art.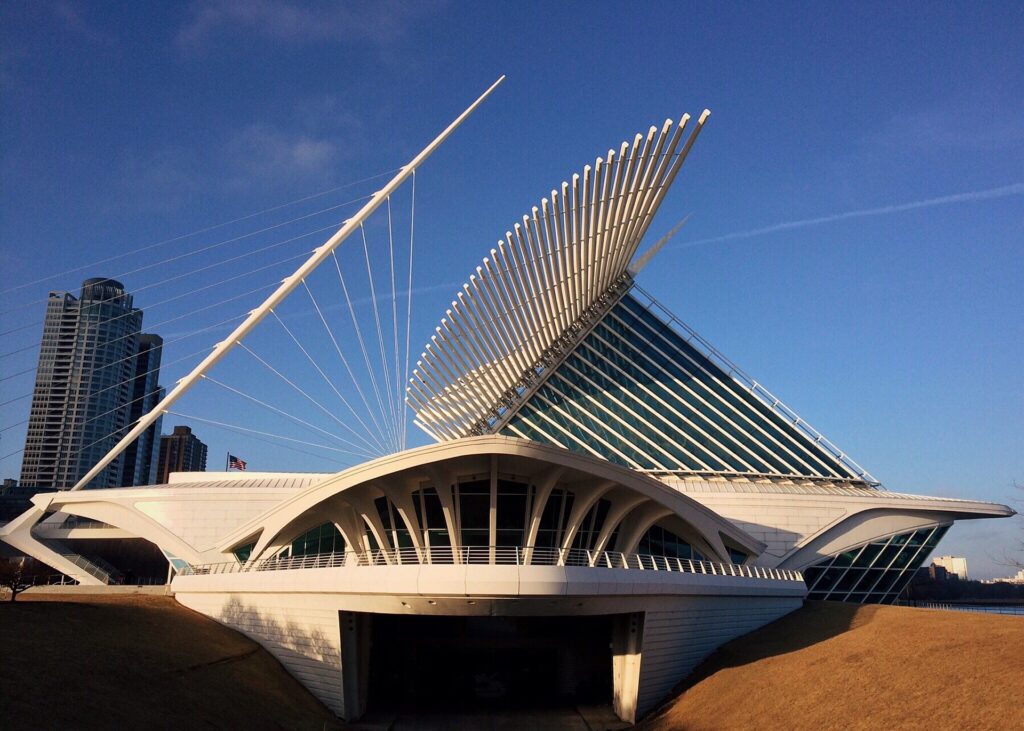 The most famous section of the museum is undoubtedly the Quadracci Pavilion, a 2001 creation from the Spanish architect Santiago Calatrava.
This building features an enormous brise soleil designed to look like the two wings of a bird; attend the Quadracci Pavilion at 10 a.m. between Sunday and Thursday to watch the 90-ton wings open for the day.
Inside, art enthusiasts will be impressed with the range of the museum's collections. You'll find American decorative arts, German Expressionism, folk art, and post-60s contemporary art. The Museum also holds one of the largest collections of works by Georgia O'Keeffe, a prominent American artist and Wisconsin native.
Milwaukee Public Museum
One of the best things to do in MKE with kids is to visit the Milwaukee Public Museum. With over four million items in the museum's collections, guests will have their imaginations fired by zoological specimens, dinosaur exhibits, and a host of artifacts telling the story of human history.
Among the museum's many standout objects is the giant Hebior Mammoth — the most complete mammoth ever found in North America.
Looking for more suggestions? Here are our recommendations for what to do in Milwaukee with kids!
Harley-Davidson Museum
The final museum we always recommend is the Harley-Davidson Museum. Whether you're interested in motorbikes and engineering or not, this museum has been lovingly curated. It offers enough variety to entertain the entire family.
Many of the displays are interactive. You'll get an excellent idea of the history of this iconic Milwaukee brand, and the museum's building itself is an exciting space to explore. Well worth adding to your Milwaukee itinerary!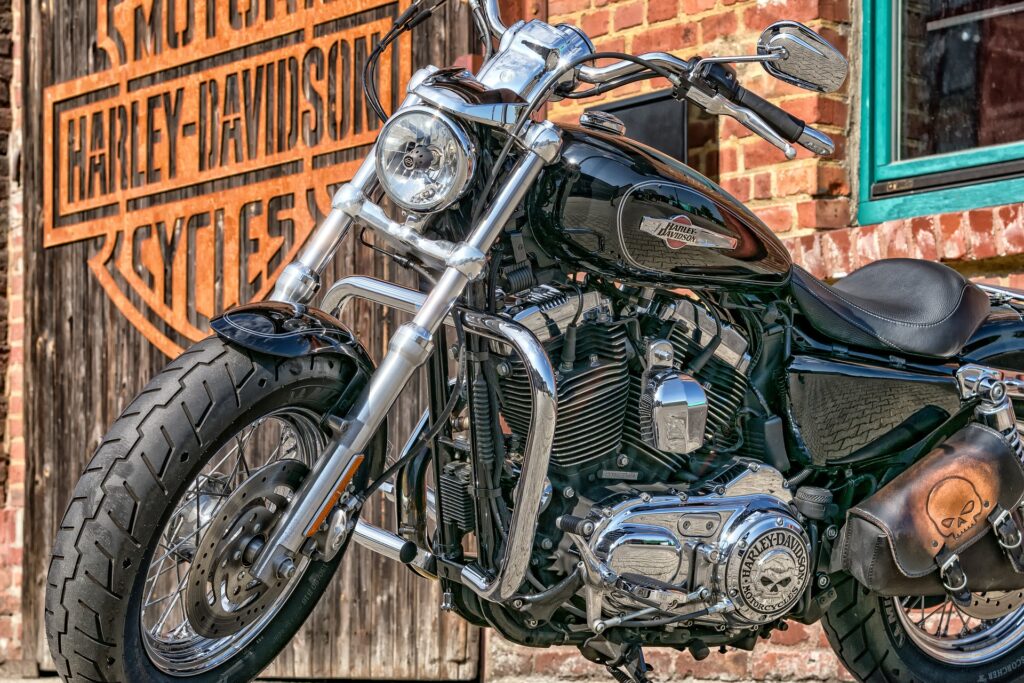 Sports in Milwaukee
You can't come to Milwaukee without enjoying our sports culture! Taking their name from our famous association with beer, the Milwaukee Brewers are MKE's beloved baseball team.
The Brewers play in the American Family Field stadium, built-in 2001. One of our favorite things to do in MKE is to take a tour of this impressive stadium and get a behind-the-scenes look at life at the club, including visits to the clubhouse and team dugouts.
If you're in the city during a game day, we highly recommend getting tickets. It's great to experience the game's atmosphere surrounded by dedicated Brewers fans!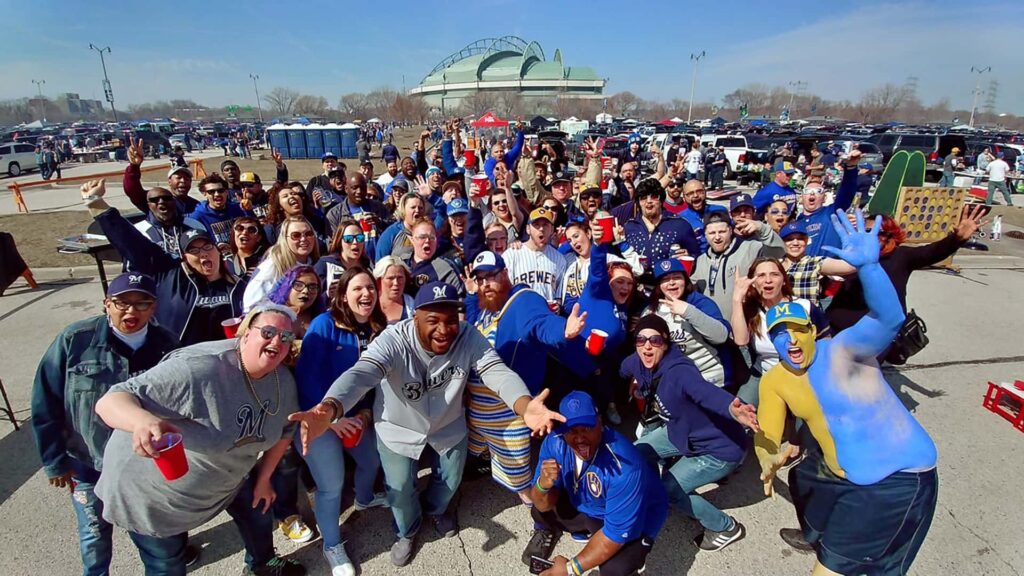 American Family Field is a modern ballpark and exceptionally child-friendly. The stadium is home to Bernie's Clubhouse, a children's interactive play area, and most stadium sections offer kids meals. Children under two can attend games for free.
If you are a basketball fan, there's the option of attending a Milwaukee Bucks game. The Bucks are the reigning NBA champions, so support for the team is booming!
Green Spaces in Milwaukee
Despite Milwaukee's fame for brewing beer and the manufacture of motorcycles, the city has more green spaces than most.
Whether you want parks for picnicking or beaches for lazing on a sunny afternoon, there are so many great things to do in Milwaukee's many natural spaces.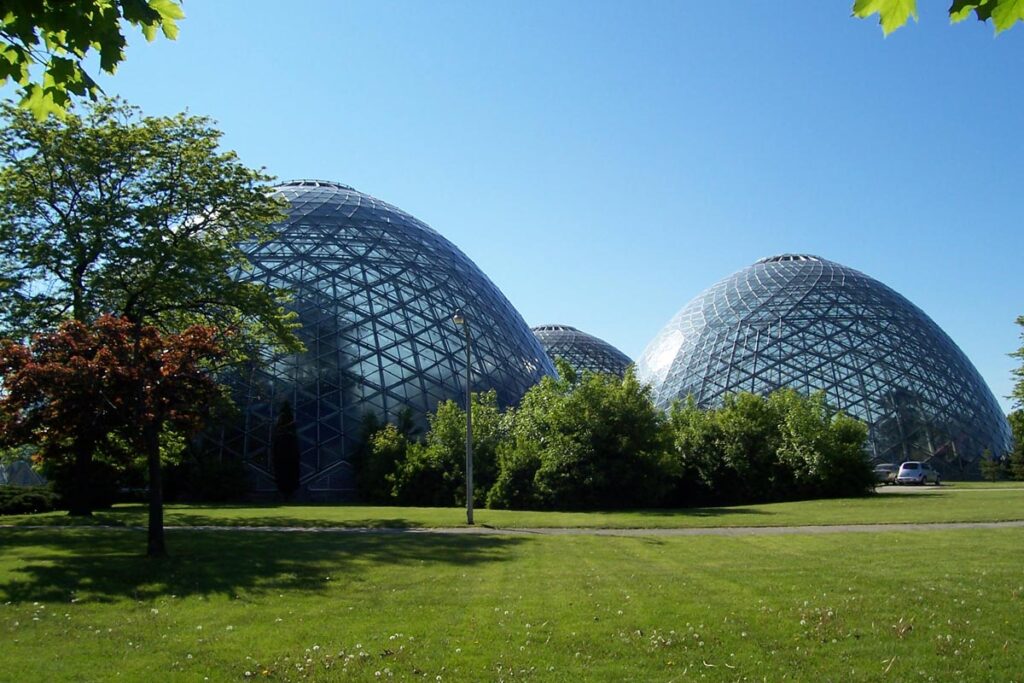 Try Bradford Beach on the shores of Lake Michigan. There, you'll be able to soak up the atmosphere of local life. This popular destination offers water sports and beach volleyball when the weather is nice and has beautiful views of the waters of Lake Michigan all year round.
From Bradford Beach, you can also take a pleasant walk to the picturesque North Point Lighthouse.
The Lynden Sculpture Garden is the perfect choice for anyone who wants to combine some time among green grass and trees with time-consuming art. This unique site offers over 50 sculptures spread across 40-acres of green space — culture, and nature in blissful harming; what more could you want.
Grant Park or Veterans Park would make ideal choices for more traditional parkland where you can walk and relax.
Milwaukee's Music and Theater
There are so many events and things to do in Milwaukee that visitors should always check the current listings upon their arrival. The Visit Milwaukee website offers a guide to performing arts venues in the city that's very helpful.
We would, though, like to give special mention to At First Stage, the cinema's premier professional children's theater. Putting on six shows each year, At First Stage was set up in 1987 to improve young lives using the magic of performance. It runs from September through to June. The theater's repertoire is always expertly curated to offer fun and excitement for audiences of all ages.
Milwaukee is also known globally as a significant festival city. Ranging from the small to massive, from the mainstream to the quirky, Milwaukee has it.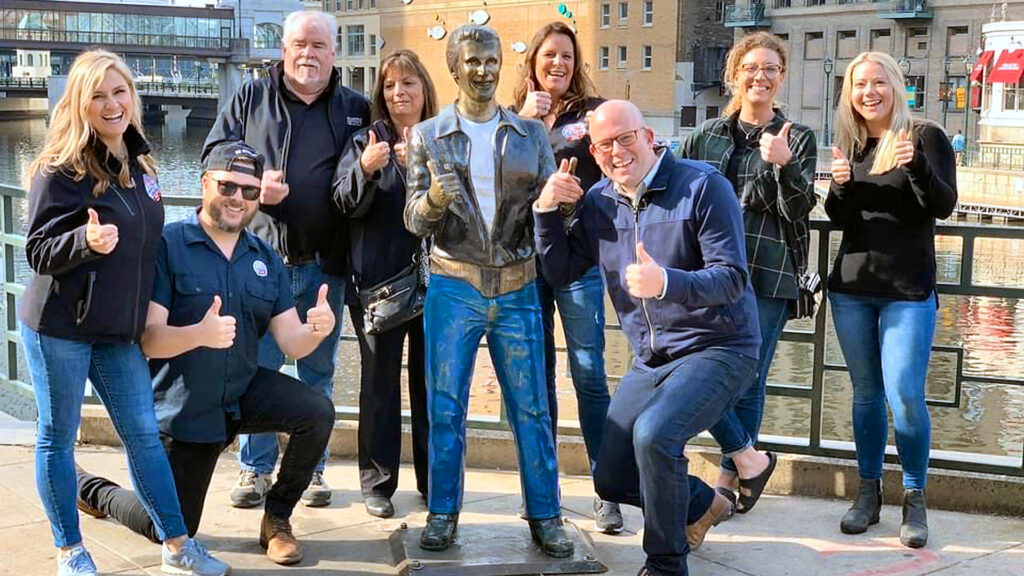 The Summerfest music festival is one of the best things to do in MKE! It was once the largest globally, inviting over 800,000 music lovers to the city annually. Over the years, Summerfest has been played by Madonna, Stevie Wonder, the Rolling Stones, and Pearl Jam, among countless others.
But if music isn't your thing, you may be able to attend one of Milwaukee's food and cultural festivals. Over the years, there have been food festivals dedicated to the cuisine of many different countries, such as Greece, Italy, Poland, Germany, and Mexico. We also love our St Patrick's Day celebrations!
Check Milwaukee events listings around the time of your trip — there's sure to be a concert, festival, or play to catch your eye.
We hope you enjoyed our guide on the best things to do in Milwaukee! If you have any questions concerning this guide or our tours, please don't hesitate to get in touch.