Milwaukee's neighborhoods are steeped in history that is culturally diverse. Over the years, immigrants from Poland, Germany, and Mexico (to name a few) have brought their architecture, cuisine, and culture to MKE.
With so much diversity, each district of the city is a new experience in itself! You can cruise through the streets of MKE for days and still not see all it has to offer, but our expert team at City Tours MKE can tailor-make your visit to ensure that doesn't happen.
We offer a great selection of tours depending on your interests, including our iconic Milwaukee tour. MKE's historic neighborhoods also offer something for those who love the spooky side of history – take our Milwaukee haunted history city tour if you dare!
We're here to answer your questions about Milwaukee, so get in touch if you're planning a visit to this fantastic city. Until then, let's take a look at some of the must-see historic neighborhoods in MKE.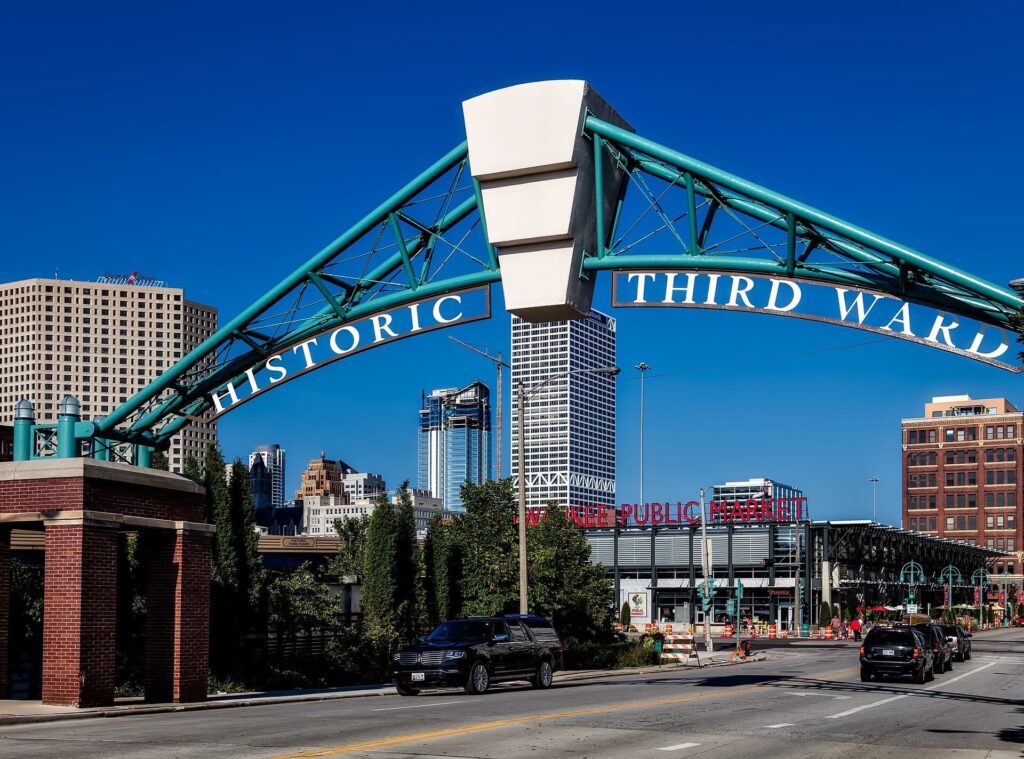 Milwaukee's Historic Third Ward
With historic in the name, how could we not include Milwaukee's Historic Third Ward? Now an artsy district filled with galleries, restaurants, and boutiques in converted warehouses, this is one of the city's most vibrant neighborhoods.
It is also home to the Milwaukee Public Market. Read our visitor's guide to Milwaukee's Public Market for more on its rich history and top offerings, giving essential tips to make your Milwaukee trip the best it can be!
There are also many highlights of the history of the Third Ward with its famous cobbled streets and historic architecture — a great nod to its industrial roots accompanied by modern amenities.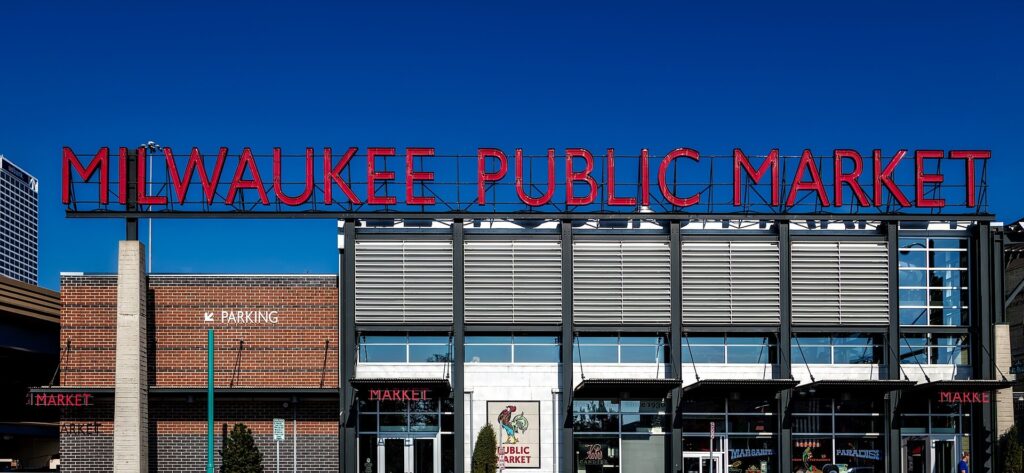 Brewer's Hill
Originally home to many of Milwaukee's industrialists and beer barons, this neighborhood is known for its elegant Victorian homes and great views of the city. Situated north of downtown, Brewer's Hill is now a diverse place with many restaurants and small shops to explore.
This historic neighborhood is a sought-after residential area, and it's not hard to see why! And if beautiful architecture isn't your thing, outdoor enthusiasts will love to bike or hike the nearby Beerline Trail.
Old World Third Street
This historic district located near the Milwaukee River is a perfect blend of German and European influences, giving a glimpse at MKE's immigrant history. Traditional European shops, German-style architecture, and beer halls can be found on Old World Third Street.
Want to know why Milwaukee is called Brew City? Read about the history, dating back to the 19th century, and more about the city's beer heritage in our blog. And if craft beers are your thing, you should book the Milwaukee brewery tour led by local experts with City Tours MKE.
In 2021, the Old World Third Street stretch of downtown road from W. Wisconsin Avenue to W. McKinley Avenue was renamed Dr. Martin Luther King Jr. Drive by the Milwaukee Common Council.
Lincoln Village
Best known for its landmarks, Lincoln Village is home to the Lincoln Park Water Tower, Martin Luther King Jr. Community Center, the Basilica of Saint Josaphat, and the Harley Davidson Museum.
The neighborhood was founded by Milwaukee's Polish community in the 19th century and, to this day, it is still one of the most ethnically and culturally diverse communities in Wisconsin. There is also a strong Mexican influence in the town, with recent immigrants making Lincoln Village their home.
It has a wonderful mixture of Polish and Mexican restaurants, as well as being home to the oldest flower shop in the city!
Milwaukee's Brady Street
If you're looking for a lively spot to visit in Milwaukee, Brady Street is the place. It is known for its eclectic mix of shops, bars, and restaurants where you can sample a variety of cuisines. Take a look at our guide to the most expensive restaurants in Milwaukee for a crème de la crème dining experience in Wisconsin.
As with many of Milwaukee's districts, Brady Street benefits from a rich ethnic diversity, highlighted by the great selection of places to experience on your trip. There truly is something for everyone in terms of dining, shopping, and drinking.
For those who want to soak up the local history, the street is lined with historic homes and buildings – some properties date back to the 1800s!
Bay View
Another bustling area is Bay View. Located on the shores of Lake Michigan, it was once home to steel mills and factories with a strong working-class history. Bay View is now known for its lively arts scene and great parks.
At its center is the main street, South Kinnickinnic Avenue, which is a two-mile stretch of local businesses and modern dining. This neighborhood is regarded by many as having a strong sense of community.
As well as this selection of historic neighborhoods, our team also has in-depth local knowledge of other hidden gems that are waiting to be explored. Check out our guide to the underrated neighborhoods in Milwaukee.
Whether you are traveling alone, part of a couple, or in a large group, our emission-free electric cruisers and local guides are ready to show you the best that MKE has to offer. Just show up and enjoy the ride!