Did you know that Milwaukee is famed as a hub for supernatural activity? The city is brimming with haunted spots full of interesting stories, ghostly apparitions, and spooky encounters. Do you dare explore them further?
Those who love the macabre will revel in MKE City Tours' Milwaukee Haunted History City Tour. This is our flagship tour, crafted over the years to show you the best that Milwaukee has to scare you with! No one knows the city and its haunted history like our expert tour guides.
Here is a peek at some of the spookiest sites across MKE and the eerie stories that go along with them.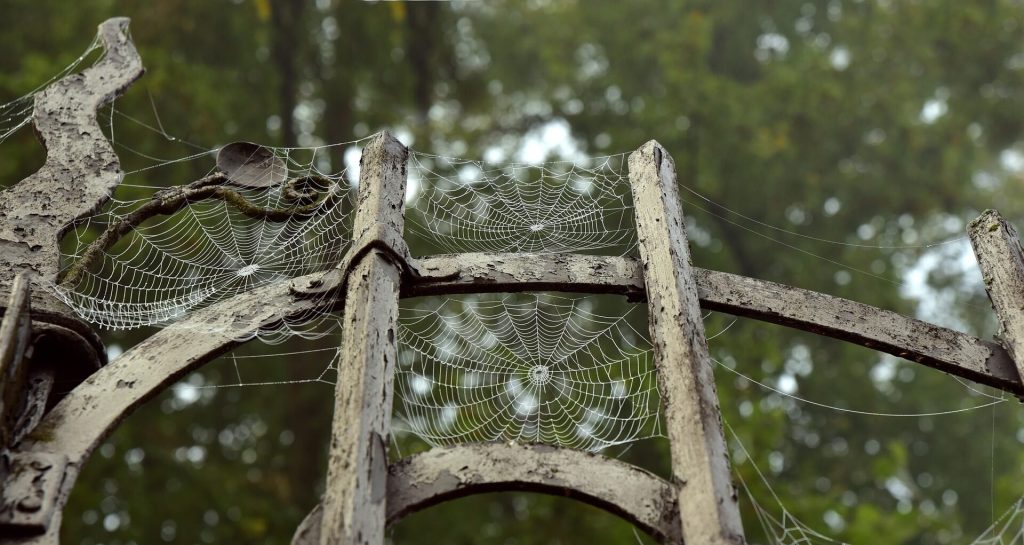 Nashotah House Seminary, Nashotah
Ghost sightings and supernatural experiences in the seminary can be found in newspaper articles as far back as 1902.
Many of them recount the history of the 'black monk': a priest named Daniel Pope who was murdered by his wife in 1852. She killed him as she was having an affair with another man.
His death was ruled a suicide and considered an unacceptable sin — his body was not allowed to be buried in the consecrated grounds of the cemetery at Our Lady of Spring Bank Cistercian, where he served.
As the legend states, Pope's wife confessed to her crime on her deathbed. The priests tried to exhume his body, to put right this wrong and place him where he should be, but found the casket empty!
His ghost is said to appear every Halloween, searching the cemetery for what should have been his final resting place. 
Seven Bridges Trail, South Milwaukee
Located at Grant Park, the Seven Bridges Trail greets visitors with the words 'Enter this wildwood and view the haunts of nature' at its entrance.
Rumors have long swirled about the people who have died in the park, most notably the glowing lady who is searching for her missing children. The trail is also featured in the book Milwaukee Ghosts and Legends by Anna Lardinois. 
You can visit Seven Bridges from 6 am until 10 pm, so there are plenty of opportunities to wander during dusk, for optimum spookiness!
Sunset Playhouse, Elm Grove
A spirit named 'Pinky' haunts the playhouse in Elm Grove, making friends with the current employees and actors at the theater. Lester L. Shultz (a.k.a 'Pinky') was a local actor who died of a heart attack in 1968.
He was playing the role of Vinnie in 'The Odd Couple' and suffered a heart attack as he left the stage after the first act, the poker game scene.
Schultz, 55, had been with the playhouse almost since its opening in 1960 and was a former marine and prominent actor of the time. Once he died, his spirit is said to have remained in the playhouse, haunting it for decades.
Several employees say they've heard footsteps when no one is around and doors opening and closing with no explanation!
The theater is still operational and open to the public, with regular performances.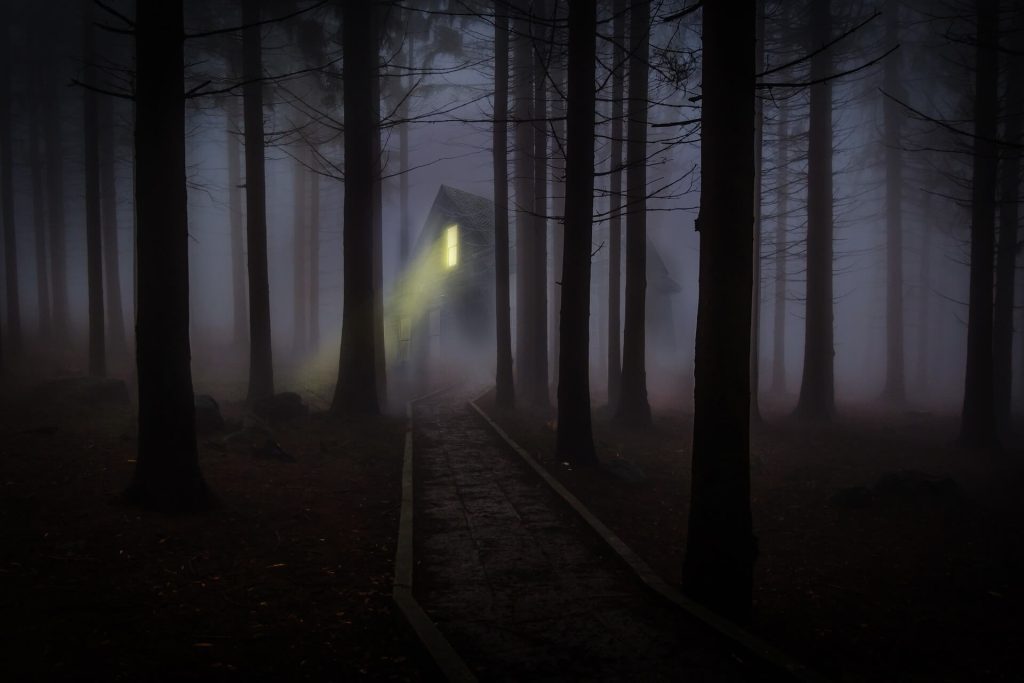 La Belle Cemetery, Oconomowoc
Dating back to 1851, La Belle Cemetery is the focus of many ghost stories in Lake Country. Some of these are featured in Michael Norman's book, Haunted Wisconsin.
The Nathusius family monument — a lifelike statue of a young girl holding a bunch of lilies standing in front of a large stone cross — has been the focal point of strange activity over the years.
People have claimed to see tears falling from the eyes of the statue, and even blood dripping from the hands! An apparition of a young girl has also been seen walking from the statue down to the Oconomowoc River, apparently to take her own life by drowning.
The Oconomowoc Historical Society has set up self-guided walking tours in the cemetery, which is open to the public.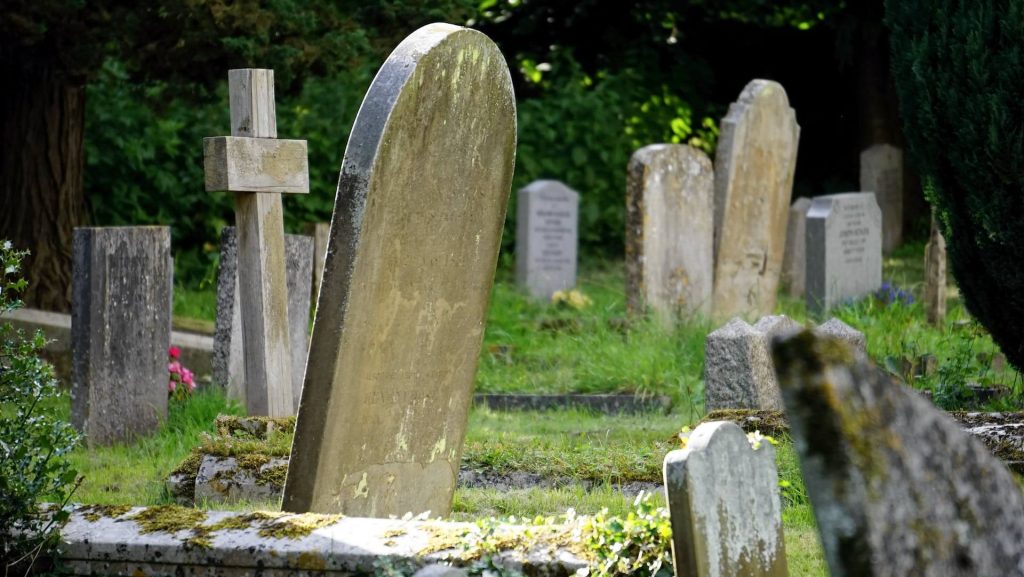 Pabst Mansion, W. Wisconsin Ave
Frederick Pabst was a beer baron and one of the wealthiest men in the city in the 1900s. He spared no cost when building his home, with architects George Bowman Ferry and Alfred Charles Clas tasked with designing the space.
Nine fully plumbed bathrooms, sophisticated woodwork throughout, and an impressive wrought-iron and elk antlers chandelier greeted visitors in the reception hall. The family settled into the mansion in 1892.
Captain Pabst died in 1904 and Mrs Pabst in 1906, leaving little time to enjoy this grand home. In 1978, the property was saved from becoming a parking lot when a nonprofit (now known as Captain Frederick Pabst Mansion Inc.) stepped in to buy it.
Shortly after the acquisition, reports of 'unexplainable phenomena' began, and as the stories spread, they caught the attention of reps for the hit TV series 'Ghost Hunters'!
In 2010, volunteer Brenda Nemetz collected tales of ghostly encounters from staff, volunteers, and visitors. They described doors opening and closing, chandeliers shaking and objects mysteriously falling to the floor.
A laborer once described a figure of Captain Pabst's description overseeing his work, and a woman reported a cold breeze that made her legs immobile.
Your haunted Milwaukee tour awaits
This selection of spooky haunts is just the tip of the iceberg in Milwaukee. Let MKE City Tours show you some of the most frightening places in the city, with our Milwaukee Haunted History City Tour!
We take care of everything, guiding you through some of MKE's most interesting urban legends. If you want to enjoy some 'Dutch courage' while on the tour, you are welcome to enjoy alcoholic beverages if you are over the age of 21.
And, if you want your tour to include some historic bars as well as eerie haunts, our Milwaukee Haunted History Pub Crawl Tour is the complete package!