Your trip to Milwaukee will surely be amazing, with so many attractions to see and experience. At City Tours MKE, we are experts in guiding you around this great city and all it offers. Our Milwaukee Tours are second to none; simply jump on an electric cruiser and go!
However, if you need to plan some inexpensive or free things into your holiday itinerary to keep the costs down, we have you covered. Pepper your trip with some of the best free attractions of MKE.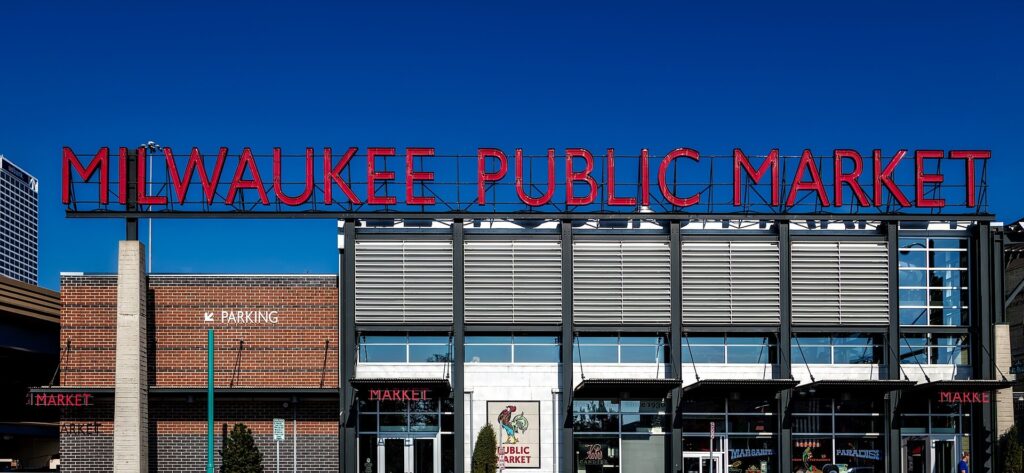 Milwaukee Public Market
If you can resist the temptation to buy something from every vendor, wandering through Milwaukee's Public Market is free. You can browse what's available, people-watch to your heart's content, and soak up the MKE atmosphere.
This bustling marketplace has a rich history and is famed for its diverse array of artisanal food vendors. Check out our Visitor's Guide to Milwaukee Public Market to learn more.
The Bronze Fonz
Along Milwaukee's Riverwalk, you will find the 'Bronze Fonz' statue commemorating the iconic character Arthur 'Fonzie' Fonzarelli from the TV show 'Happy Days', set in MKE. It's a great pitstop and photo opportunity that costs nothing to do!
American artist Gerald P. Sawyer created the public artwork with an inscription showing those who contributed.
Miller Brewing Company Tour
You can enjoy free guided brewery tours with Miller Brewing to learn about this well-known Milwaukee brand's history and beer-making process. Tours usually end with a free snifter for those of legal drinking age!
If beer is your thing, read our beer lover's guide to Milwaukee's breweries. And if you want to see the best that the city offers in terms of beer, book an MKE city tour such as the Milwaukee brewery tour.
Milwaukee Art Museum
You must pay an admission fee to enter the museum's main exhibit galleries. However, you can still enjoy the stunning architecture of the Calatrava-designed Quadracci Pavillion for free!
The building, a work of art in itself, sits alongside Lake Michigan, so you can also experience the beautiful views for nothing.
Harley-Davidson Museum
Discover the culture and history of Harley-Davidson through stories and interactive exhibits at its museum in Milwaukee.
On certain Thursday evenings, you can get in free from 5 pm to 9 pm during 'Bike Night'. Harley-Davidson claims that the museum houses an 'unrivaled' collection of motorcycles and memorabilia, as well as shopping and dining experiences.
It is a 20-acre, park-like campus and one of MKE's top tourist attractions!
Milwaukee RiverWalk
Winding through the city's center, this charming and scenic pedestrian walkway is a great (and free) way to experience Milwaukee.
See the public art, various sculptures, and bustling shops and restaurants along the route, spanning over 20 blocks along the Milwaukee River. The beautiful river views provide an excellent photo opportunity on your travels to MKE.
Explore several neighborhoods on the riverfront, including Milwaukee's historic Third Ward and the popular Brewers Hill. You could walk the whole walkway in one day or split it over a couple of days, taking your time to soak up the history of this interesting city.
Want to know more about the RiverWalk and the history of this great walkway? Read our Guide to Milwaukee's RiverWalk for a more comprehensive look at this free attraction.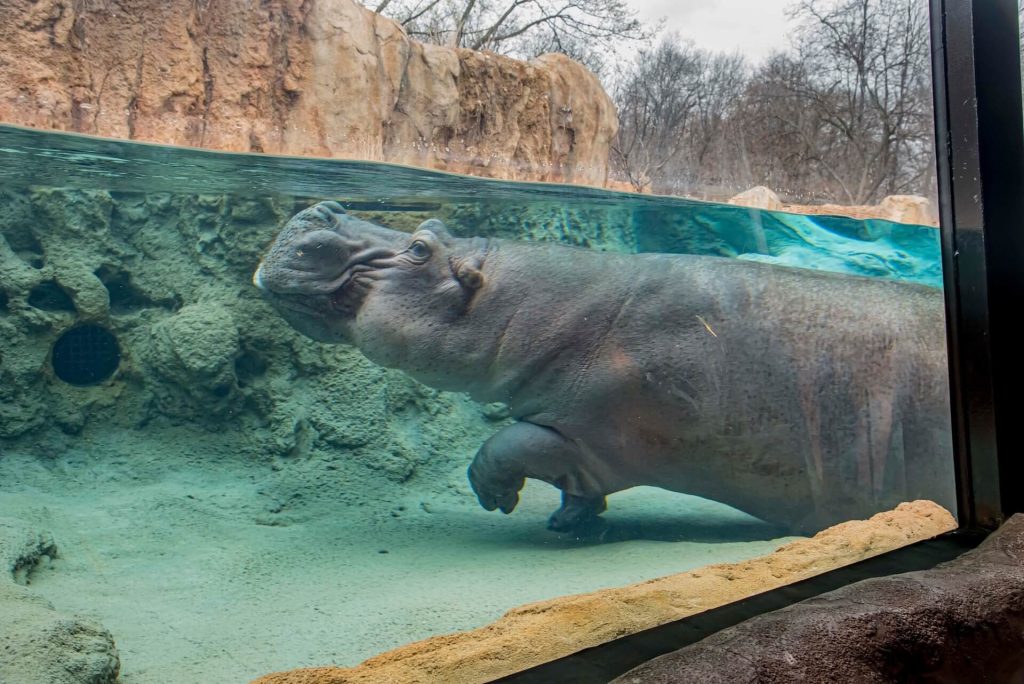 (Source: Milwaukee County Zoo)
Milwaukee County Zoo
Most days, you must pay an admission fee to visit the city's zoo, but there are several 'Family Free Days' throughout the year to take advantage of! See the Milwaukee County Zoo website for more information. 
The zoo was founded over 130 years ago, growing from a miniature mammal and bird display in MKE's Washington Park to the 190-acre site home to over 2,100 animals and 330 species.
The Milwaukee County Zoo Blog is worth a browse for exciting news on the many animals they look after.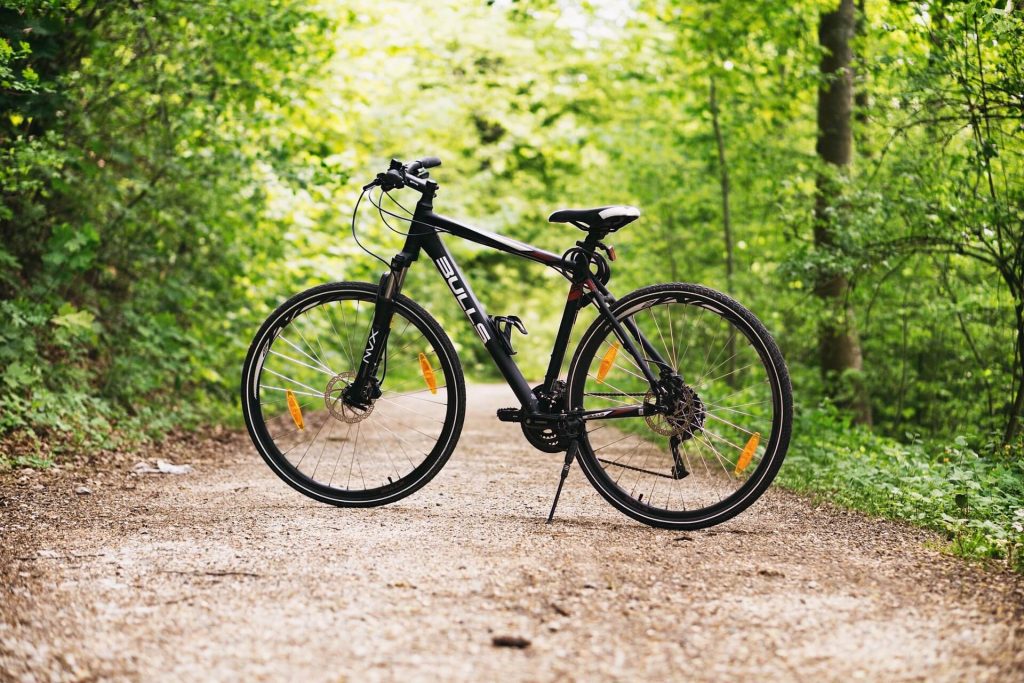 Milwaukee's lakefront parks
Milwaukee has a beautiful lakefront with several parks and beaches for those who want to experience the great outdoors while on holiday.
There are many trails to take, depending on what you like to do in nature. If mountain biking is your thing, MKE has the Kegel Alpha, Hoyt, Oak Hill, Bubba's Woods, and River Glen trails to choose from.
Nature lovers are spoiled for choice! Forked Aster trails are perfect for short, scenic walks or with dogs on leads. They range from 0.2 to 8 miles, and there are so many to choose from across woodlands, prairie, beaches, and grassland areas.
There are many birding trails for bird enthusiasts. Milwaukee County has over 100 bird species, so you'll see some beautiful specimens.
Bradford Beach is a must-visit, especially for those with little ones. Named Wisconsin's 'top urban beach', it is a center for summer fun! You can also watch people playing beach volleyball for free, as the beach has leagues five days a week and rental courts.
Veterans Park is a popular attraction, stretching along Lake Michigan's shore. It has large grassy areas, a 14-acre lagoon with paddle boat rentals, and a paved Oak Leaf Trail section.
Milwaukee County Parks has put together this Illustrated Map of the Lakefront and all it offers, designed by Nate Padavik.
If anything in this guide inspires you to come on a paid tour with us, check out our range of Milwaukee Tours and Experiences, and please get in touch if you have any questions.