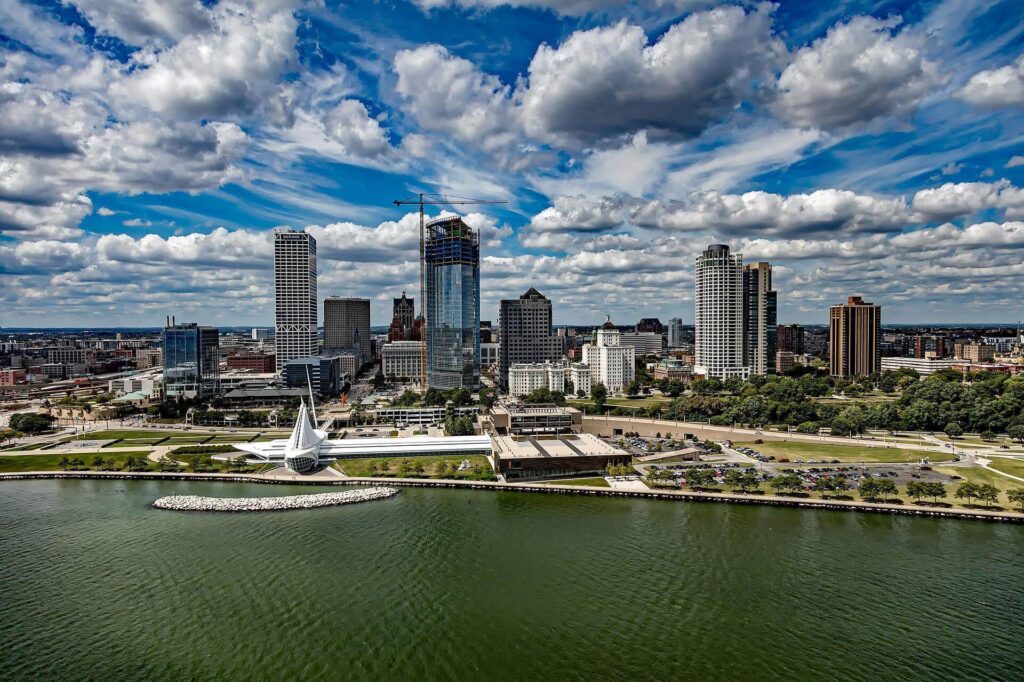 Milwaukee is a vibrant city full of exciting nightlife, museums, and cool, trendy breweries. There's so much to do in Milwaukee that it can be hard to know where to start. Not to worry, the team here at City Tours MKE has you covered. Join us as we delve into the hidden gems in Milwaukee, some of which may even surprise locals.
If you'd like to experience a tour with the locals of Brew City, take a look at our Milwaukee Sightseeing Tours, and if you have questions at all, please get in touch.
The UWM Planetarium in Milwaukee
You cannot get more feel-good than the University of Wisconsin-Milwaukee Manfred Olson Planetarium. Its sole purpose is to bring communities together and educate them on the beauty of the night sky and broader cosmos.
There's so much to do, from interactive exhibits to astronomy education programs for local youth!
Top Tip: Go stargazing from the UWM Physics building rooftop. Gaze towards the heavens using their state-of-the-art telescopes and create memories that will last a lifetime.
Relive Your Childhood in Milwaukee's Swing Park
If you're looking for a hidden gem, then The Swing Park in the Lower East Side fits the bill. This park is hidden under a bridge and is full of different swings for you to enjoy.
The best thing about The Swing Park is that the swings are adult-sized. So you get to relive your childhood and have fun!
Take a Selfie with Milwaukee's Own 'The Bronze Fonz'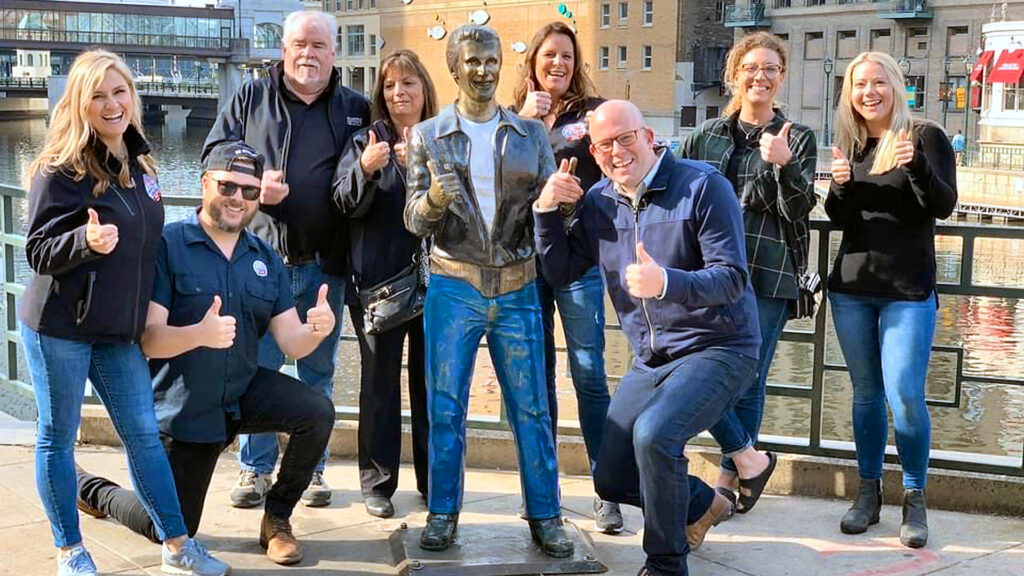 Pay your tributes to The Fonz, a character played by the actor Henry Winkler, who's been immortalized in statue form. The Fonz is a big part of Milwaukee's culture, the character being a part of the show Happy Days in the 1970s in Milwaukee.
Take a stroll down the Milwaukee Riverwalk and get a selfie with one of Milwaukee's most famous residents.
Get Arty in Milwaukee's Black Cat Alley
Want to explore the art scene in Milwaukee? Then look no further than Black Cat Alley on the East Side. Black Cat Alley has 21 murals by 24 artists from all over the world.
It's a great way to experience new art and provide the background for a killer IG post.
Catz Beer by Brandon Minga is also a must-see. Its mixed media and pop of color give the artwork a cool 3D feel. If you hadn't guessed from its name, the mural pays homage to Milwaukee's beer culture.
If you'd like to pay a visit to Black Cat Alley and other must-see spots in Milwaukee, take a look at our Iconic Milwaukee Tour. We'll take you to the highlights of our fascinating city – including some spots that the locals don't even know about!
Did you know? This is the only 3D mural to exist in the world!
Browse the Artwork in the Lynden Sculpture Garden
Take a stroll through what was once farmland and is now a blooming English Garden. Explore its 40 acres of woodland as well as check out its 50 monumental sculptures around the park.
The Lynden Sculpture Garden will make for a great Tik Tok or IG post to impress all your friends!
Top Tip: Remember to wear comfortable walking shoes at the Lynden Sculpture Garden because there aren't any sidewalks!
Pay a Visit to Milwaukee's First Cat Cafe!
Pay a visit to Milwaukee's first cat cafe. As the name suggests, take a sip of their delicious coffees or teas and make a feline friend!
Sip & Purr Cat Café is home to 15 adorable cats; we won't list their names here because you should go there yourself and make a paw-sitive first impression.
The best thing about Sip & Purr Cat Café is that all the cats are rescues!
Stop and Smell the Flowers at Mitchell Park in Milwaukee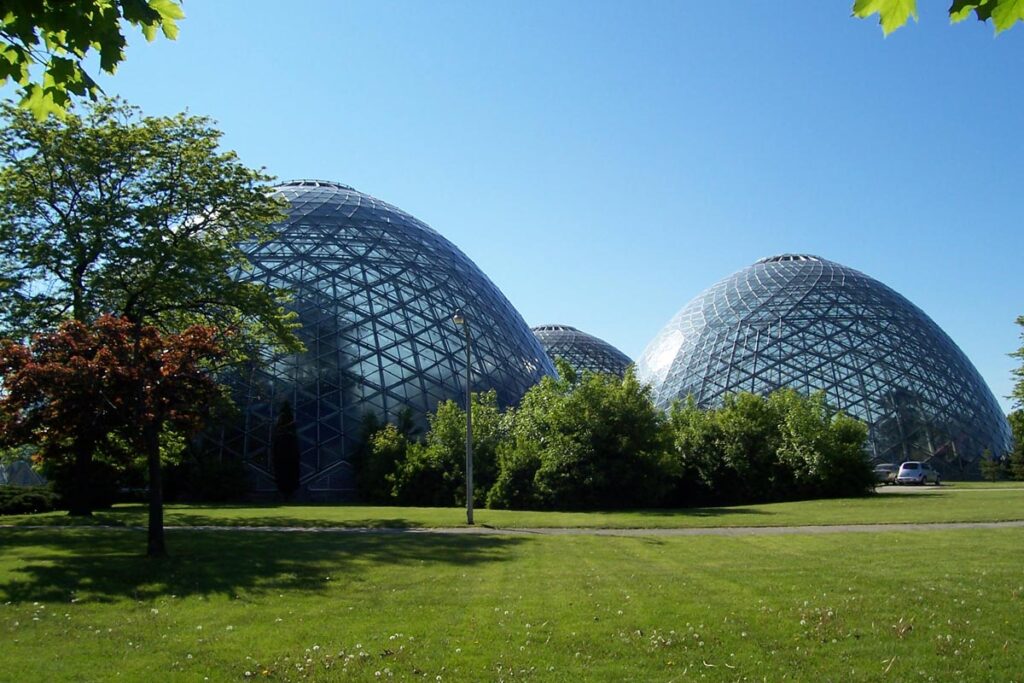 Get your dose of Mother Nature at the Mitchell Park Horticultural Conservatory. This living museum is filled with plants from across the globe and the domes are open year-round.
The permanent exhibits include the tropical jungle dome and the arid desert dome. Experience climates from afar without even having to leave Brew City!
If you want a romantic date night idea, why not attend the floral dome show, where thousands of LED lights illuminate the dome in time to the music.
On the lookout for more date night ideas? Check out our blog post on fun things to do in Milwaukee for couples.
Kick Back and Relax by the Milwaukee River at Barnacle Buds
If you're visiting Milwaukee in the summer, we highly recommend going to Barnacle Buds. This bar & restaurant is right on the river, hidden behind some industrial warehouses.
Dine outside, soaking in the ambiance and listening to the water gently lapping against the dock.
They have fantastic cocktails, including a Build Your Own Bloody Mary Bar!
If you want something with a bit of a kick, we recommend their Dumpster Punch cocktail, which contains mango rum & a secret blend of other juices.
Have a Movie Theatre Experience Like No Other at The Avalon Atmospheric Theatre
Going to the movies can be a magical experience, from getting swept away by the story, to crying when the characters cry or laughing when they laugh.
The really good films make you forget that you were in the cinema in the first place.
This sense of wonder is exactly what you'll get at the Avalon Atmospheric Theatre. Designed to make you feel like you're being transported away, the plush seating and starry night effect on the ceiling give the cinema an ethereal quality.
Well, there you have it. We hope you enjoyed learning about the hidden gems in Milwaukee as much as we enjoy talking about them.
If you'd like to throw yourself into Milwaukee life, take a look at our Milwaukee tours, and if you have any questions, don't hesitate to get in touch!