Milwaukee is a great city for outdoor activities. With its beautiful RiverWalk, an array of splendid green spaces, excellent bars and restaurants, and longstanding reputation for being the City of Festivals, you'll never have any shortage of things to do.
So much choice awaits you in Milwaukee that we thought we'd compile a handy list of some of our very favorite outdoor MKE activities. So, read on and discover the outdoor activities and experiences awaiting you in Milwaukee this season.
We pride ourselves on showcasing the best of our city and providing truly unique tour experiences. Check out our Milwaukee sightseeing tours, and if you've questions, please get in touch.
Kayak on the Milwaukee River
With Milwaukee being located on the Milwaukee River and a stone's throw from Lake Michigan, it should be no surprise that there are plenty of opportunities to get out onto the water!
From fishing to stand-up paddleboarding, rafting, and sailing, there are a whole lot of adventure activities to enjoy in the area.
We recommend kayaking on the Milwaukee River. Downtown is home to several businesses that'll provide all the equipment and training necessary to enjoy an unforgettable kayaking experience, no matter your level.
Whether you're a solo traveler or looking for quality activities to do with your family, colleagues, or friends, a kayaking experience offers a fabulous blend of exercise and time spent outdoors. And there are few better ways to appreciate the Milwaukee skyline than from the water!
Rent Bikes in Milwaukee
An outdoor activity perfect for those who want to stay active. Cycling in Milwaukee means you can cover lots of ground, enjoy the outdoors, and have the freedom to stop at any famous sites and landmarks on your itinerary.
Many Milwaukee residents ride bikes for leisure, and there's a healthy cycling culture that means you can feel safe and relaxed while on a trip.
Check out Bublr Bikes to see how you can easily pick up rental bikes across the city. This bike-share system has over 100 stations across town, making renting a bike more effortless than ever.
Prefer to see the sights from the comfort of a car? Look at our Iconic Milwaukee Tour – expect to see all the city's most famous spots, along with a few extra-special, hidden gems.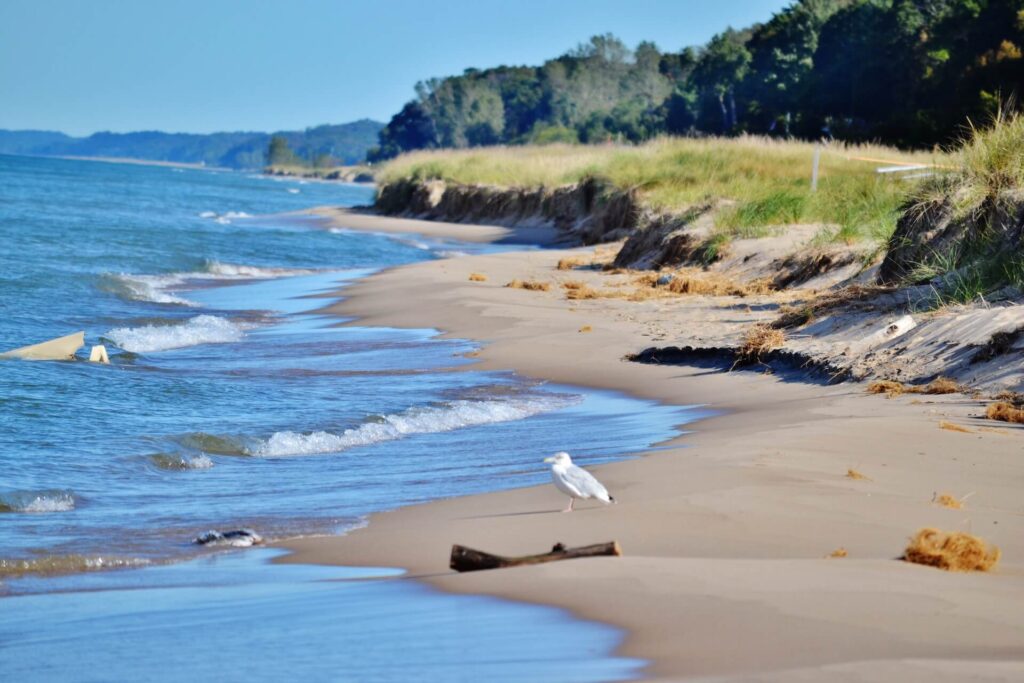 Enjoy Milwaukee's Beaches
If you need a break from the bustle of the city, why not hit the beach!
Whether you're looking to swim, sunbathe, or just enjoy a picnic in a pleasant outdoor area, Milwaukee has a selection of top-class beaches on the shores of Lake Michigan at your disposal.
Bradford Beach
One of the city's most popular summer spots, Bradford Beach is the city's largest public beach and features volleyball nets and beachside bars.
You can also get some fantastic photos of the nearby North Point Lighthouse by taking a leisurely walk from the beach to Lake Park.
Atwater Park Beach
Featuring a lovely boardwalk and a children's play area, the Atwater Park Beach is smaller than Bradford but offers stunning views of Lake Michigan.
With Atwater Park located on a hilltop, an epic set of stairs take you down to the beach. The stairs are a picturesque feature of the beach but don't worry if you find them challenging, there's also a ramp offering beach access.
Atwater is a good, quieter alternative to Bradford Beach.
Bender Beach (Oak Creek)
If you want to journey a little further out of the city, you can find Bender Beach about 30 minutes south of Milwaukee in Oak Creek.
In addition to being a clean, well-maintained beach perfect for swimming, the Bender Park area also offers excellent walking trails and a waterside pavilion.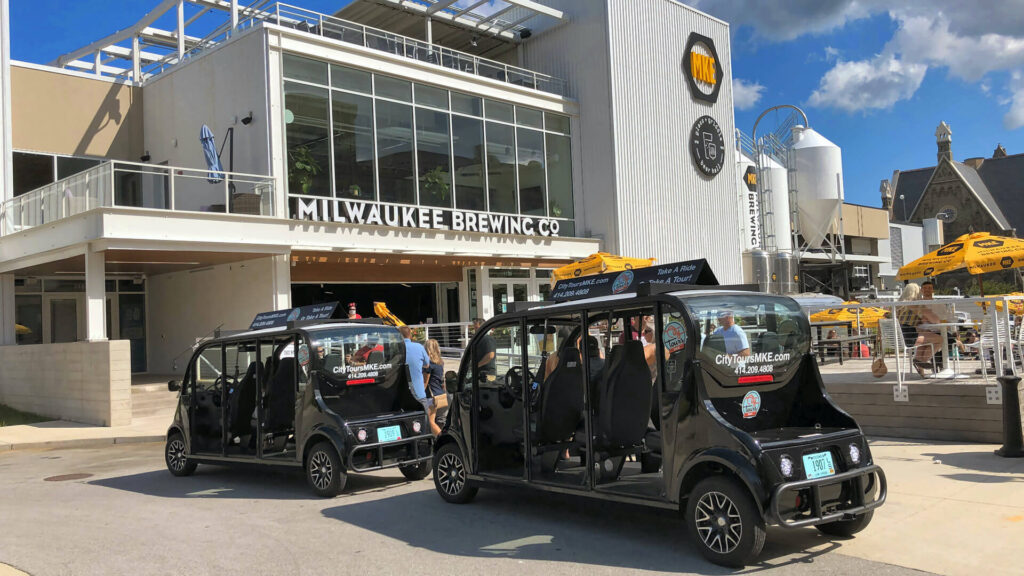 Explore Milwaukee's Rooftop Bars and Beer Gardens
Are you tired of trekking across town and seeing the sights? Then it's time to discover Milwaukee's famous reputation for great bars and pubs. They call it Brew City for a reason!
Whether you're looking for locally brewed craft beers or refreshing cocktails, Milwaukee has second-to-none options waiting for you. And the best bit? The city's drinking establishments often feature beer gardens and rooftop bars for enjoying the weather while you sample the tasty drinks on offer.
If beer gardens are your thing, consider visiting The Beer Garden – Deer District, The Baaree, Biergarten at the Schwab, or South Shore Terrace.
For an extensive list of rooftop bars in Milwaukee, read our blog Best Things to Do in Milwaukee: A Local's Complete Guide.
If you'd like to explore the historic bars of Milwaukee in the company of expert local guides, consider taking our very own Milwaukee Beer Tour: Dive Bars Edition!. Or, if you want to get a better understanding of how Milwaukee's famous beers are made, join us for a Milwaukee Brewery Tour.
Attend a Milwaukee Summer Event
Aside from its long history as a beer brewing city, Milwaukee is also famous for the many events it hosts each year.
With events like Summerfest (the world's largest music festival), Milwaukee Brewfest, Jazz in the Park, the Wisconsin State Fair, and a dizzying selection of international food fairs, Milwaukee has gained a reputation for being a city that loves to welcome guests!

Check local listings to keep up to date with the many events that occur throughout the year, and visit our Milwaukee Events and Activities page to learn which events we organize excursions to.
There you have it. We hope you've enjoyed these suggestions for just some things you can do outdoors in Milwaukee. If you have any questions about this blog or our tours, get in touch.