Are you visiting Milwaukee, Wisconsin in the coming weeks or months? With countless things to see and do here, you'll always have plans in your schedule! And if you need a little local guidance, the friendly team at City Tours MKE would love to show you everything our city has to offer.
Located on the shores of Lake Michigan, the place we call home is arguably most well-known for its famous breweries and our Major League Baseball team, the Brewers.
But there's far more to Milwaukee than this. Our city is rich in cultural and historical attractions. That's why our range of Milwaukee tours covers such a broad range of interests. And that's before we even get started on our events and activities in Milwaukee.
But did you know that we also have a thriving theater scene? In fact, our city is a regional hub for the theater and performing arts. Read on to find out more about this fascinating side of Brew City!
Have you got any questions about our tours, events, and activities? Please feel free to get in touch about anything you want to ask.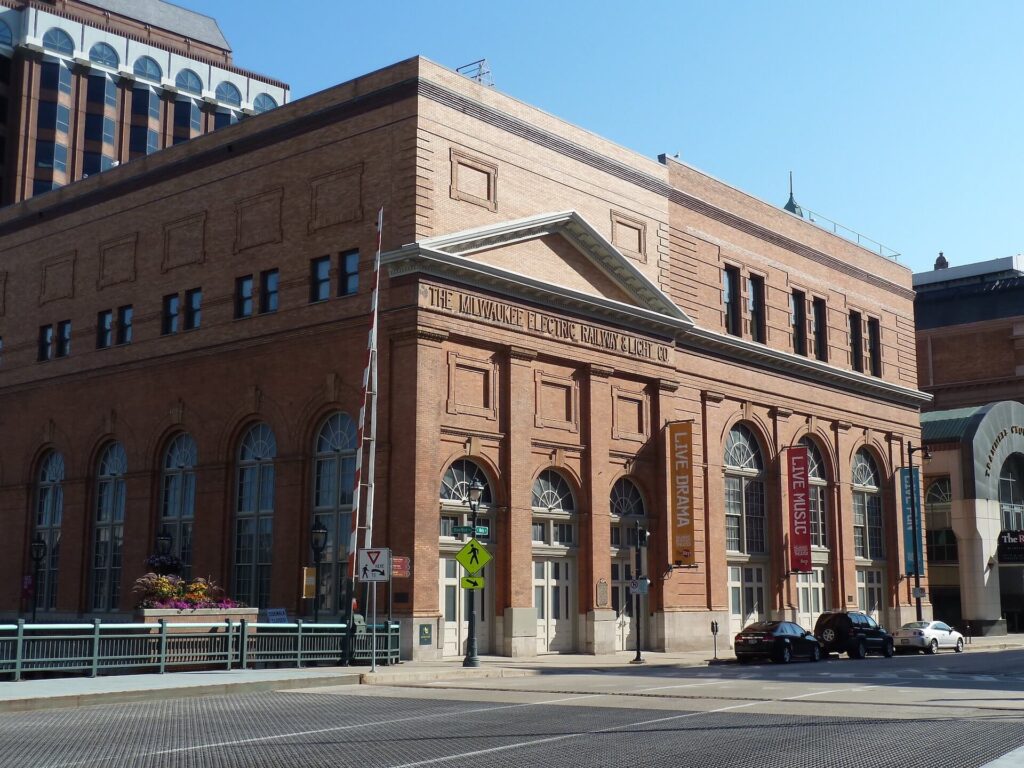 Milwaukee is One of the Leading Regional Hubs for Theater in the US
What does it take to become one of the country's most well-regarded regional hubs for theater and performing arts? Well, a bit of everything!
Milwaukee residents and visitors to our city can find productions of every kind. There truly is something for everyone.
Do you want to sample some Shakespeare? Welcome to the home of Shakespeare in the State Park.
The 2022 season, the most recent at the time of writing, saw the Summit Players put on a brand-new production of Much Ado About Nothing in Milwaukee's Three Bridges Park.
Are classic and contemporary Broadway shows more to your taste? We host plenty of these too!
Just a handful of the shows that our city's theaters have hosted or will host soon include:
Hamilton
Dear Evan Hansen
Matilda: The Musical
My Fair Lady
Les Miserables
Hairspray
Legally Blonde: The Musical
Frozen: The Musical
Beautiful: The Carole King Musical
And the above is just the tip of the iceberg! In addition to Broadway's biggest hits, you can also find eclectic productions from indie theater groups as well as ballet, opera, and choral performances.
If you've still got plenty of time in the city after your show, why discover even more of Milwaukee's hidden gems?
Milwaukee Has Many Amazing Theaters You Can Visit!
But what about the theaters that host all these incredible shows and performers? Let's take a look at some of our city's vibrant venues.
Marcus Performing Arts Center (MPAC)
Formed in 1969, MPAC is the premier gathering space for southeastern Wisconsin's incredible performing arts community. It's one of the most influential drivers in our region's cultural and high-quality arts programming.
Since 1996, MPAC has been the home of the touring Broadway Series, showcasing the very best of Broadway entertainment right here in Milwaukee.
These spectacular shows have become one of the best things to do at night in Milwaukee!
Milwaukee Rep
This cornerstone of Milwaukee's theater scene is one of the first and largest regional theaters in the US. Milwaukee Rep has been a huge artistic force in Wisconsin for over six decades now.
The theater is a catalyst for positive community change, primarily through education, civic engagement, and, of course, world-class theater experiences for audiences.
First Stage Children's Theater
Established in 1987, First Stage has grown to become one of the most highly acclaimed children's theaters in the country. It's also the second-largest theater company in Milwaukee.
First Stage creates memorable theater experiences for young people and families, be it through professional productions or their unmatched academy training and education programs.
Peck School of the Arts
Peck School of the Arts is part of the University of Wisconsin-Milwaukee. This theater group presents large-scale dramatic productions and musical events in their 525-seat Mainstage Theater.
They also show smaller, contemporary works at the Kenilworth FIVE-0-EIGHT theater.
No matter the venue, productions are engaging, diverse, and find inspiration from an array of cultures.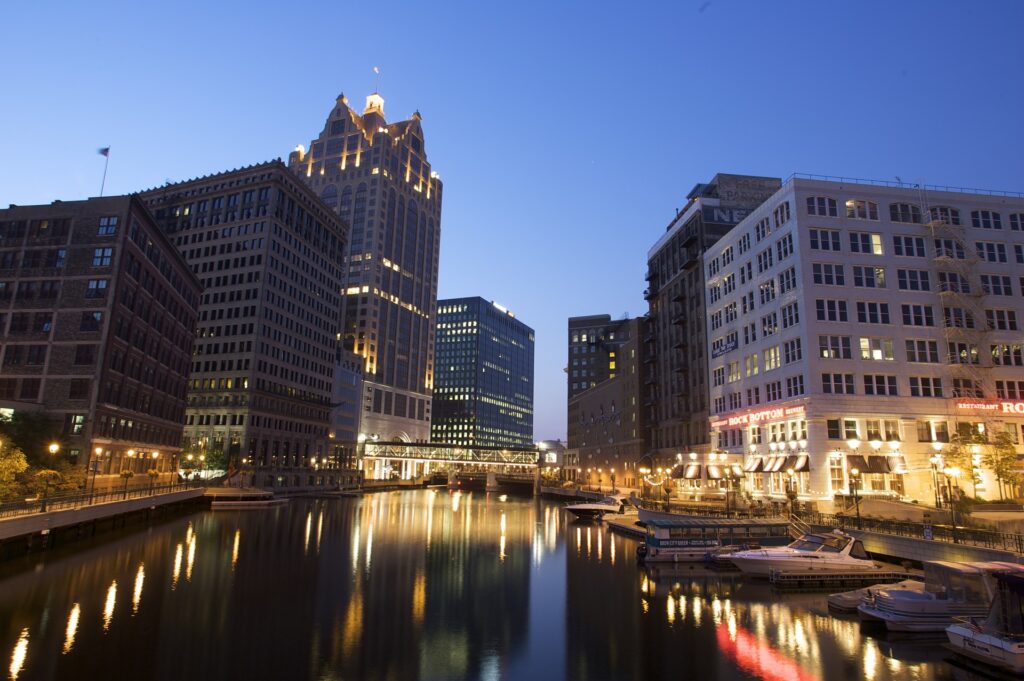 Explore Wisconsin's Cultural Capital with Curated Tours and Activities
Just like Milwaukee itself, our theater scene isn't what most people expect. The wider cultural landscape is packed with talented folk putting on performances and productions of incredible quality.
Taking in a show or two in our city is the perfect addition to your Milwaukee itinerary. For everything else, you can count on us!
We're not just local experts, we're awards winners! City Tours MKE won the Best Milwaukee Tour award in 2021, so you're in safe hands with us.
Unforgettable sightseeing tours in Milwaukee? We've got you covered!
Custom tours and rentals in Milwaukee for one-off events? From bachelor and bachelorette parties to anniversaries, and birthday parties to corporate events, we craft custom experiences for any unique need.
However you want to spend your time in Milwaukee, we can make it happen. For more information, please feel free to get in touch.