Been tasked with planning your company's team-building event and aren't sure where to start? Don't worry! We've rounded up 11 fun activities in Milwaukee to help you organize the perfect event for your team's away day.
From sightseeing tours to escape rooms, our selection of team-building ideas will help your next corporate event go smoothly and enjoyably. Milwaukee is a perfect destination for many travelers, as it offers plenty of indoor and outdoor activities to enjoy with a Midwest flavor.
Join City Tours MKE for Milwaukee corporate activities for a variety of tours to make your team-building experience memorable and — most importantly — fun! Our team of local guides can show you the city's sights and hidden gems based on our local knowledge of Milwaukee.
Let us take care of the details, including transportation and full-service planning including coordination of hotels, food, and beverages, so you can focus on enjoying the event itself. Whether it's a weekend away or a longer period, we'll try to accommodate your timeframes.
With that said, let's take a look at our top 11 fun team-building ideas to help you start planning.
1. Take a Brewery Tour With Your Team in Milwaukee
Milwaukee is famous for its brewing heritage, making brewery tours an excellent team-building activity. Learn about the brewing process from local breweries on our Milwaukee Brewery tour of the city's thriving craft beer scene.
Sample different craft beers as you and your team journey through the city's exciting microbrew scene. Alongside discovering the city's rich history in all things beer, our eco-friendly cruisers will show you the city's hotspots, including Milwaukee's Brewery District, Third Ward, Fifth Ward, and Bayview.
2. Test Your Team's Wits in an Escape Room Challenge
Test your team's problem-solving skills and teamwork abilities by venturing into one of Milwaukee's exhilarating escape rooms. Locked in a themed room, your team must work together to solve puzzles, find clues, and ultimately escape before time runs out.
Our Milwaukee Escape Room Pub Crawl is a thrilling experience that promotes collaboration, communication, and quick thinking under pressure — rewarding your team with a well-earned drink after you escape. Perfect for an afternoon/early evening activity to round off a day of work.
3. Go Exploring on a City-Wide Scavenger Hunt in Milwaukee
City Tours MKE offers a unique corporate scavenger hunt, which combines exploration, problem-solving, and teamwork as you explore the city.
Split your team into groups, armed with clues and a map, so you can all navigate through Milwaukee's iconic landmarks and hidden gems.
The scavenger hunt encourages effective communication, time management, and creativity while fostering a sense of friendly competition. Your team will love getting to know Milwaukee as the race is on to find the treasure!
4. Take a Team-Building Cooking Class in Milwaukee
Food brings people together, making cooking classes a fantastic team-building option! And a tasty one, at that.
Collaborate with your colleagues to prepare a delicious meal under the guidance of professional chefs. Not only will your team learn new culinary skills, but they will also bond over shared experiences, fostering a sense of camaraderie.
5. Explore Milwaukee's Green Spaces as a Team
Milwaukee is surrounded by natural beauty, offering ample opportunities for outdoor team-building activities.
Arrange a hiking excursion in one of the nearby state parks, such as Kettle Moraine or Lapham Peak. Engage in team challenges, navigate nature trails, and enjoy breathtaking views while promoting teamwork and leadership.
6. Unwind With Team-Building Arts and Crafts Activities
Tap into your team's artistic side by organizing art and creativity workshops. Collaborate on a mural project, pottery class, or even a group painting session. City Tours MKE offers Bayview printing sessions, so you can hand design and print posters as a team.
These activities encourage collaboration, communication, and creative thinking while allowing your team members to express themselves and discover hidden talents in a relaxed setting.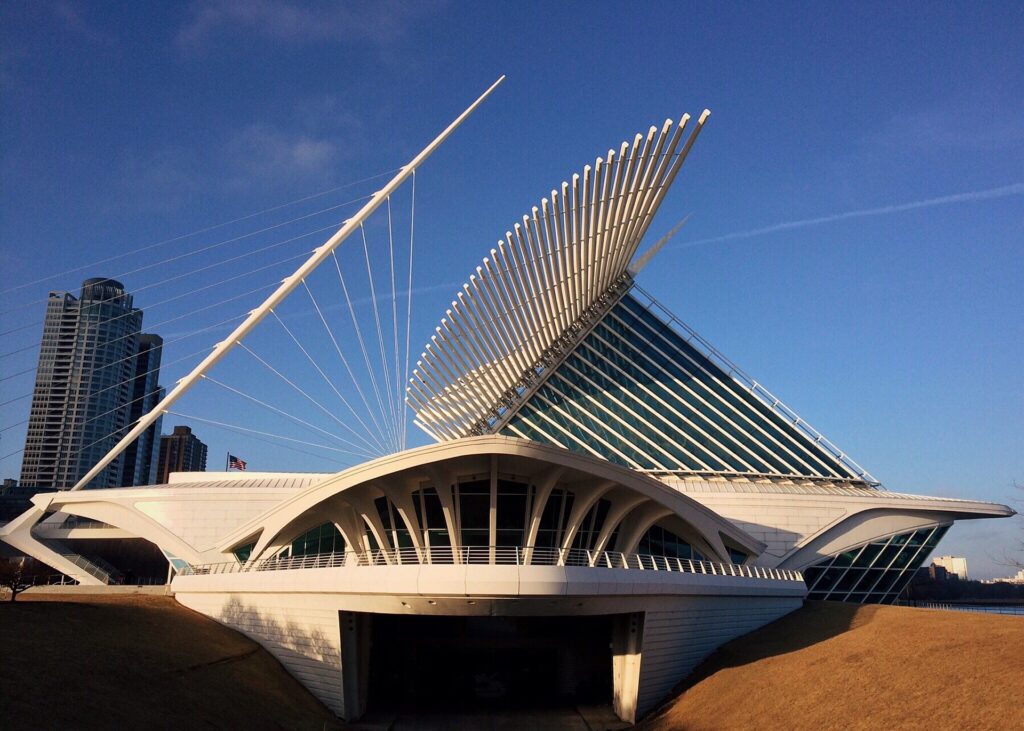 7. Enjoy a Round of Mini Golf With Your Team in Milwaukee
Inject some fun and friendly competition into your team-building activities with a round of mini-golf. Whether you're playing as singles, doubles, or in groups of four, the game promotes teamwork, strategy, and problem-solving skills on a range of small, quirky courses.
Our mini-golf brewery tour is perfect for spring and summer team-building corporate events. Tee off with your workmates on five mini-golf courses and we'll provide all the necessary equipment.
When you've tallied up the scores, we'll take you to four local breweries to sample Milwaukee flavors before taking you out for a group dinner.
8. Expand Your Team's Tastebuds With Wine Tasting and Chocolate
For an elevated team event that centers the tastebuds, take a look at our Milwaukee wine-tasting and chocolate experience. Throughout this tasting experience, you and your team will develop your wine vocabulary and learn how to analyze a wine with confidence.
Sample 9 delicious wines, including reds, whites, and a rose or sparkling option which will be paired with delectable chocolate offerings from Milwaukee chocolatiers Indulgence Chocolatiers. This is a great opportunity to learn new skills and reward your team after a day of strategizing.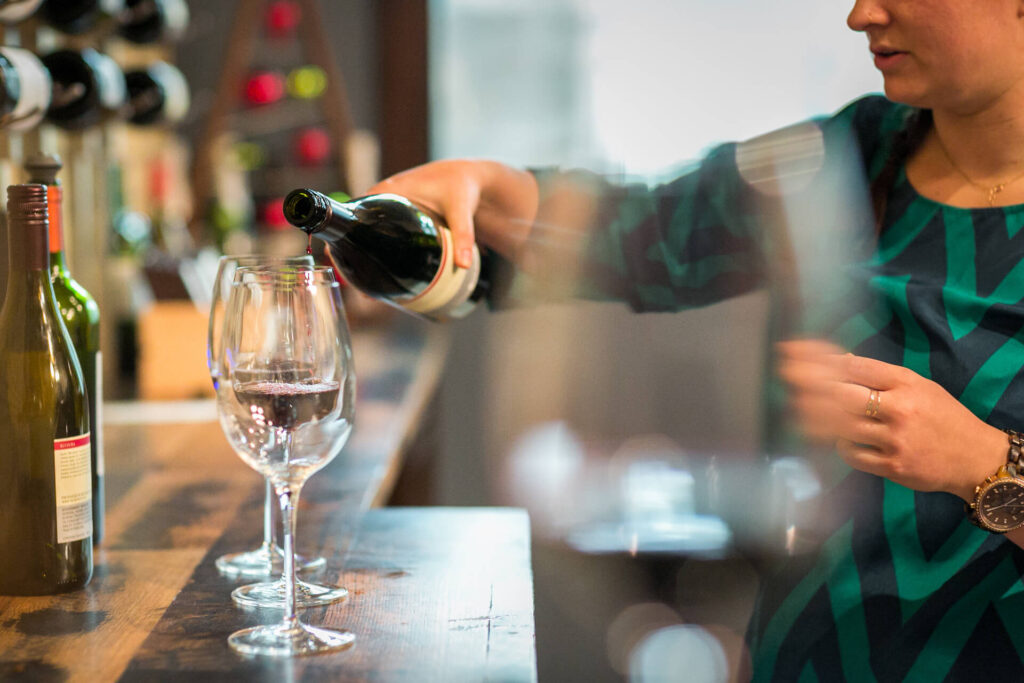 9. See Milwaukee's Sculptures City on a Team-Building Art Tour
If you have a team of art lovers or want to enjoy a different kind of sightseeing tour, join us on our Sculpture City Tour in Milwaukee.
You'll learn about famous Milwaukee artists as you explore the city's most creative neighborhoods with our City Tours MKE Ambassador. Bring your cameras — there are plenty of cityscapes and awesome sculptures to enjoy with your team.
We'll take you to one of the city's gems, the Milwaukee Art Museum, and downtown Milwaukee and the Third Ward to visit 22 artworks by such artists as Tony Tasset, Carlos Rolón, Jim Dine, Angela Bulloch, Roxy Paine, and Max Ernst.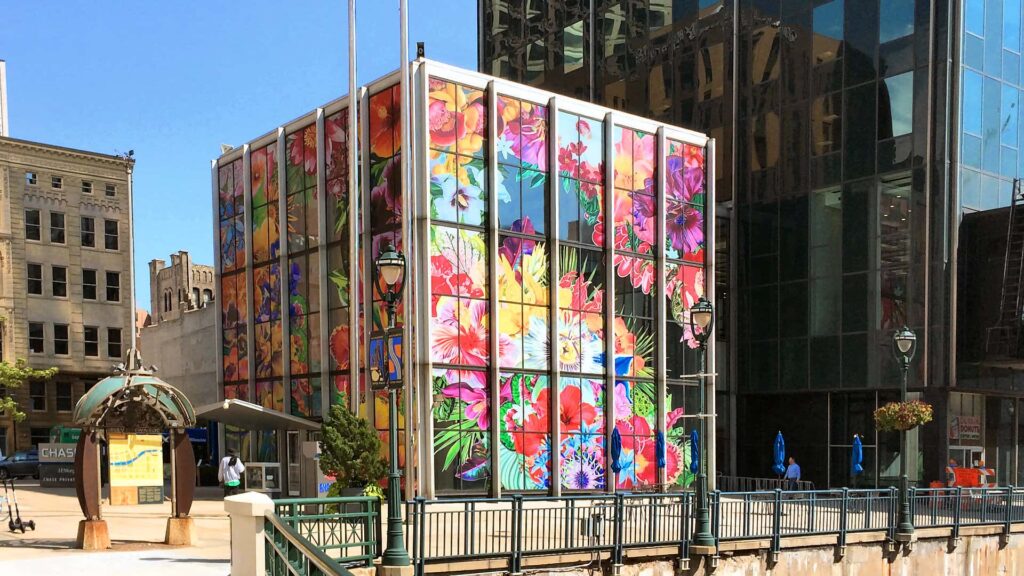 10. Indulge in Milwaukee's Food Scene with Your Team
If your team is full of foodies who like trying new flavors, join City Tours MKE for a food tour of all things Milwaukee. Commune and chat over local favorites like German pretzels, frozen custard, and cheese curds, among many other famous dishes.
Milwaukee is coming to be known as a hot foodie destination. With more than 1,700 restaurants across the city, there are cuisines for every palette to choose from. Just get in touch for any local recommendations and our tour options.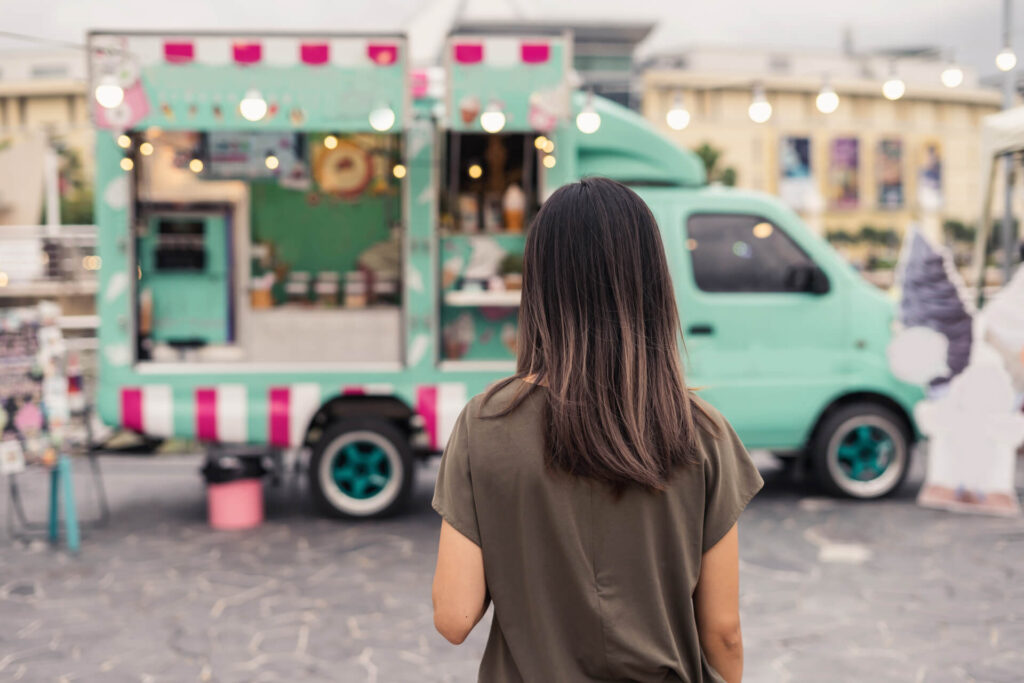 11. See the Spooky Side of Milwaukee With Your Team
For something completely different, and lovers of the strange and unusual, our Milwaukee Haunted History City Tour is a great way to learn about the city's history and hauntings!
Bond over spooky stories and urban legends on our flagship tour that will take you and your team through the city by night. This two-hour tour is a great way to kick off your evening after the work day, where you can make lasting memories.
From brewery tours and escape rooms to cooking classes and outdoor adventures, the options for Milwaukee team-building events are endless!
By incorporating these fun team-building ideas, you can create unforgettable experiences that foster collaboration, communication, and a sense of camaraderie within your team — all while having a good time.
Get in touch with City Tours MKE so we can help you embrace the spirit of Milwaukee while building a stronger, more united team. We're here to help plan and execute the perfect activity, so all you and your team need to do is show up and enjoy the ride.