There are far too many awesome places to visit in Milwaukee for you to see in a single trip. In fact, as locals who live in and love the MKE, we are constantly finding new places and spaces in this city! That's why we love sharing our finds with locals and visitors alike. With all the fascinating, fun, and delicious places to visit in Milwaukee, we have the privilege of taking folks to the best of the best.
Whether it's your first time visiting or you've been before, let us show you the real Milwaukee. Check out all our Milwaukee tours or read on to find out the best places to visit, whether you're into beer, art, science, motorcycles, or more…
First, why visit Milwaukee??
Maybe you haven't even decided yet but you're considering a trip to Milwaukee. If that's the case, here are some of our favorite reasons why you should visit.
Milwaukee is known as Brew City. Beer lovers, rejoice!

Our festivals are world-famous and world-record-setting.

We're really into art — check out the sculptures, street art, museums, and more.

It's said that Milwaukee has more ghosts per square mile than any other city in America. 

In Milwaukee, we

seriously

like to have fun. Festivals, events, breweries, art…all with a fantastic Midwestern flair of warm hospitality and a big welcome!
So let us extend that big warm welcome by sharing some of our favorite local spots you should check out when you visit Milwaukee.
The Best Neighborhoods for Tourists in Milwaukee
Downtown Milwaukee and the Historic Third Ward are must-sees for all visitors to the city. We particularly love these neighborhoods for their artwork. You can see more than 22 different sculptures by 20 different artists in just these two neighborhoods!
You definitely have to check out the Brewery District and Brewers Hill when you visit Milwaukee if you're a beer lover. Explore why the MKE is such a popular destination for breweries, bar crawls, and fun events. 
The eclectic East Side of Milwaukee is another top place to see and we're big fans of the Fifth Ward for its variety of popular places to visit in Milwaukee. Several of the attractions in our next section can be found there.
The Riverwalk offers tons of shops, restaurants, and bars, so you'll want to enjoy some time moseying around that area, too.
Since we are a waterfront city, you might also want to explore our more natural spaces. Check out our lovely lakefront or stroll along Bradford Beach. We also have tons of fantastic parks; Humboldt Park and Veterans Park are always favorite spots.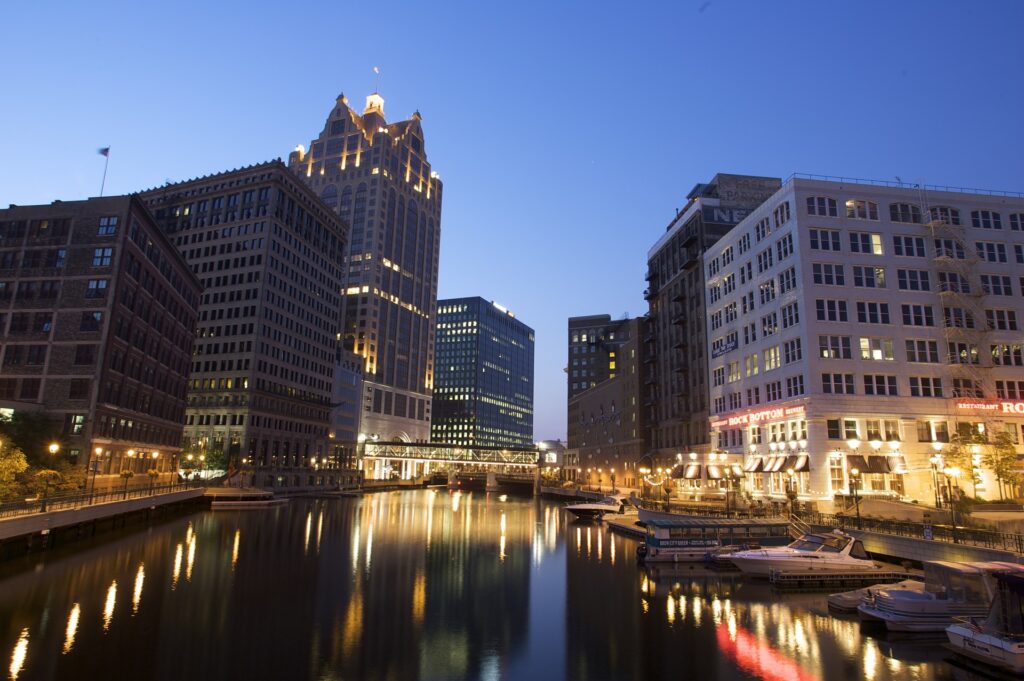 See the Top Sights in MKE
The Mitchell Park Horticultural Conservatory has three giant glass domes that you've probably seen on Instagram if you've been doing some research. The architecture is impressive enough, but these domes also contain tropical and desert plants that are fascinating to explore. 
No visit to Milwaukee is complete without a stop at the Harley-Davidson Museum! An American icon, this massive complex offers education and entertainment for all visitors — whether you're really into motorcycles or not.
The Milwaukee Art Museum is one of the largest museums in the entire country. This architectural gem is iconic in Milwaukee; you'll want to time a visit to witness the building's wings open or close. Yes, the building itself is a work of art!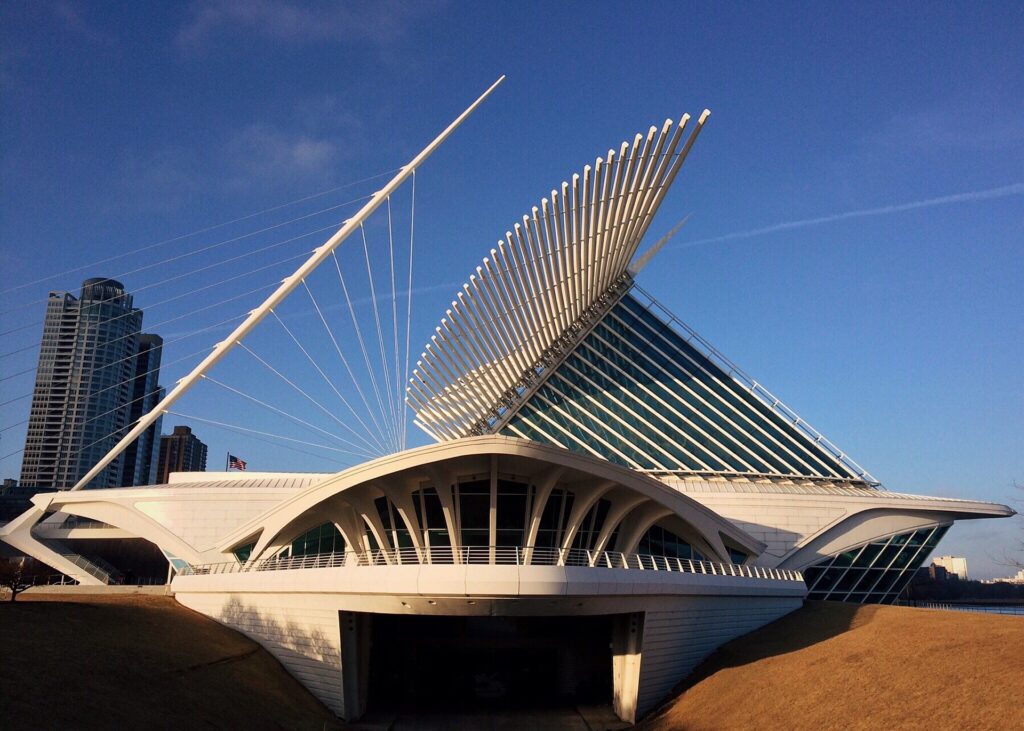 American Family Field Miller is another MKE icon and top place to see when you visit. We're huge sports fans in Milwaukee, so timing your visit for a game is just another way to enjoy our fun-loving city.
The Discovery World Museum is an awesome interactive attraction for visitors of all ages! It's in a great spot right on the lakeshore and always has something to entertain. It's ideal in poor weather, but don't skip it any time of year.
Finally, when you think of Wisconsin, we'll guess you think of cheese. The Cheesehead Factory is a fun place to see when you visit Milwaukee, and it's one of our stops on our Experience MKE Tour.
Breweries to Visit in Milwaukee
If you're visiting Milwaukee, then you have to explore why we're called Brew City! You've probably heard of our baseball team, the Milwaukee Brewers. And you might even know that several big name breweries have been based here over the years, including giants like Pabst, Schlitz, and Miller. 
Today, Milwaukee boasts an incredible array of options for beer lovers. Check out some of our awesome dive bars or delve into the hipster microbreweries of late. 
With so many breweries in Milwaukee, it can be a little overwhelming if you're trying to visit several during a quick city getaway. That's why our Milwaukee Brewery Tour is so popular. We visit four different breweries and take care of all the planning and driving in between. You just enjoy the ride…and all the beer!
Some of our favorite breweries to visit in Milwaukee include MKE Brewery, Indeed, Component, and Enlightened. But there are so many more that you can choose from! This Brew City Map might be a helpful (or overwhelming!) guide to get you started.
What are you waiting for? Come Visit Milwaukee!
As you can see, there are so many great places to visit in Milwaukee! We adore our city and love sharing it with new residents and visitors alike. In fact, we've even shown locals a ton of new places they'd never seen before. Our Milwaukee tours are all about having a good time as we cruise around the MKE. We'd love to have you join us.